Corey Feldman Opens Up About Sexual Abuse In New Biography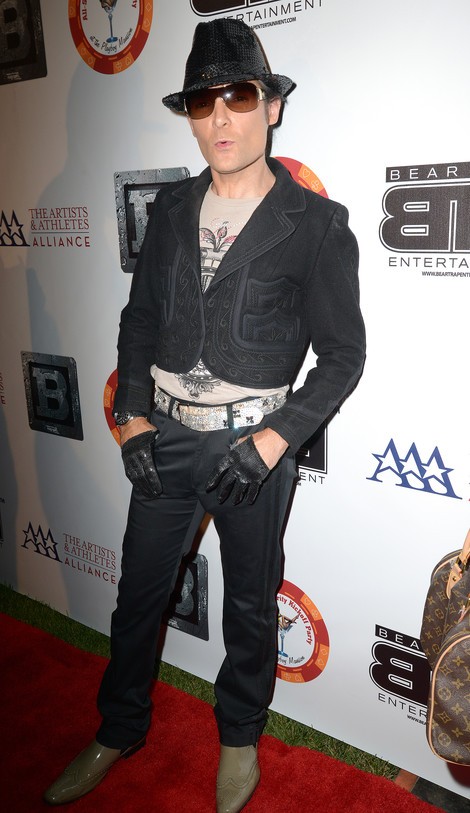 Corey Feldman talks about some painful childhood experiences in his new memoir, "Coreyography." For example, he claims his late pal Corey Haim was sodomized on the set of a 1986 film by someone who has become "one of the most successful people in the entertainment industry."
The former "Stand By Me" star goes into detail about the sexual abuse he and Haim endured while working in Hollywood as children.
The New York Post's Page Six obtained an excerpt from the memoir in which Feldman talks about Haim, then 14, who worked on "Lucas."
Feldman writes: An "adult male convinced him that it was perfectly normal for older men and younger boys in the business to have sexual relations, that it was what all the guys do. So they walked off to a secluded area between two trailers...and Haim allowed himself to be sodomized."
Feldman was also sexually abused. A man he calls "Ron Crimson" taught him how to use drugs and at one point performed oral sex on him. "I desperately wanted him to stop, but I was afraid of losing my friend," Feldman explains.
The actor also talks about a photo of himself and Haim at his 15th birthday party in which they are surrounded by five pedophiles. "I would begin to realize that many of the people I had surrounded myself with were monsters," he writes.
Feldman struggled to find work after outgrowing his teen idol status. He went to rehab in 1991, divorced Vanessa Marcil in 1993, and launched a music career. Feldman appeared in several low-budget features and television programs, including a second "Lost Boys" sequel," "The Thirst" and a country-wide tour with his band.
In 2010, Haim, 38, died of natural causes brought on by a genetically bad heart and fluid in the lungs from pneumonia.