Corey Feldman Has A Really Bad Hair Day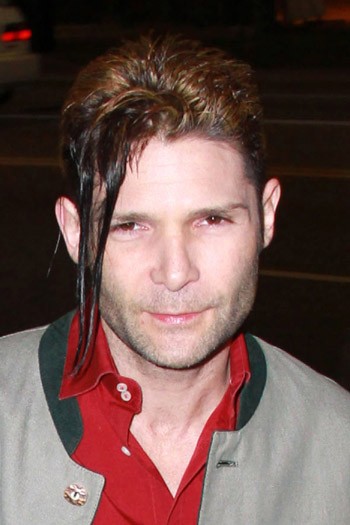 We saw Corey Feldman with an unusual hairstyle outside the Music Box in West Hollywood yesterday.We're really not sure what he was thinking with that look!
The actor recently made headlines for lashing out at Oscar bosses, who left his late pal Corey Haim out of the "In Memoriam" tribute at the Academy Awards last month.
Felman recently starred in the direct-to-DVD feature "Lost Boys: The Thirst."  Upcoming projects include "Operation Belvish Bash" about a rock and roll musician who travels to Afghanistan to win the hearts and minds of it's people and "Motel de Gracia" in which six people, seemingly unconnected, find their deepest secrets are all inexplicably intertwined.