Zooey Deschanel Looks Like A Clown At 'Our Idiot Brother' Premiere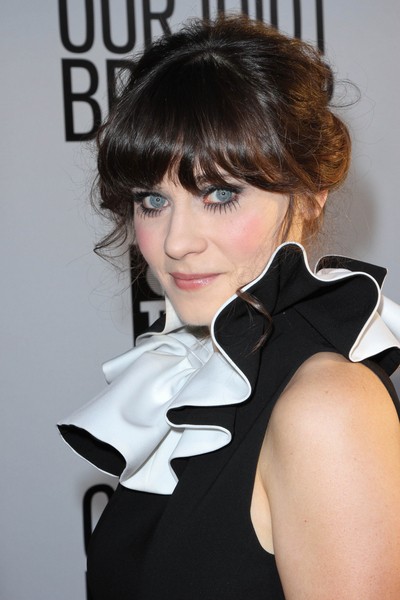 Zooey Deschanel is usually cute as a button, but we do not approve of her look at the "Our Idiot Brother" premiere in Los Angeles yesterday.
The actress wore a black and white dress with a huge ruffled collar paired with heavy eye make-up. Do you think she looks ready for the circus?
In the film, scruffy idealist Ned (Paul Rudd) wreaks havoc on the lives of his mother (Shirley Knight) and three sisters, Miranda (Elizabeth Banks), Natalie (Deschanel), and Liz (Emily Mortimer), while overstaying his welcome in each of their homes and voicing his opinions when they aren't wanted.