Zombie Flick 'Warm Bodies' Takes Top Spot At Weekend Box Office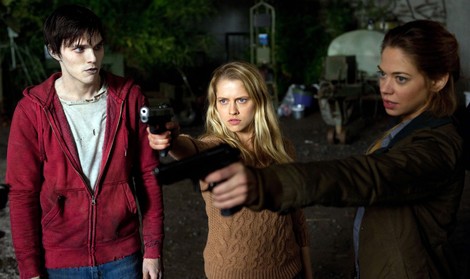 Zombie movie "Warm Bodies" easily won the weekend box office, raking in $20 million in ticket sales.
The film centers on a tormented zombie (Nicholas Hoult) who experiences a profound transformation after entering into an unusual relationship with the daughter (Teresa Palmer) of a military leader charged with eradicating the walking dead.
Jeremy Renner's "Hansel and Gretel: Witch Hunters," was knocked to the number two slot, earning $9.2 million, while Oscar-nominated film "Silver Linings Playbook," starring Jennifer Lawrence and Bradley Cooper, placed third with $8.1 million.
Horror film "Mama" came in fourth with $6.7 million, followed by Oscar-nominated war film "Zero Dark Thirty" ($5.3 million).
Sylvester Stallone's action film "Bullet to the Head" bombed, making a disappointing $4.5 million. It did worse than Arnold Schwarzenegger's "The Last Stand," which made $6.3 million during its debut weekend in January.