Zoe Saldana's Ruffled White Dress & Black Sash - Hot Or Not?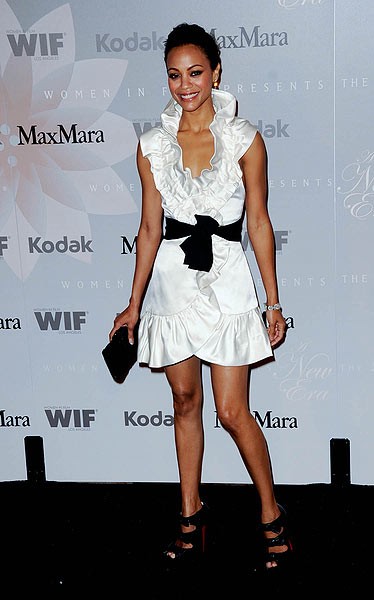 Zoe Saldana arrived at the The 2010 Crystal + Lucy Awards in Century City, Calif., yesterday looking smashing in a white ruffled cocktail dress with a black sash tied around her waist. The "Avatar" and "Star Trek" actress picked up the MaxMara "Face of the Future" award during the event.

32-year-old Zoe recently told Stuff.co.nz, "The thirties are great. It's like notches on your belt: experience, wisdom, and a different kind of beauty. I have become comfortable in my skin."

The actress recently starred in "Death at a Funeral" and "The Losers." She has several films in production, including "Burning Palms," "Takers," and "Colombiana."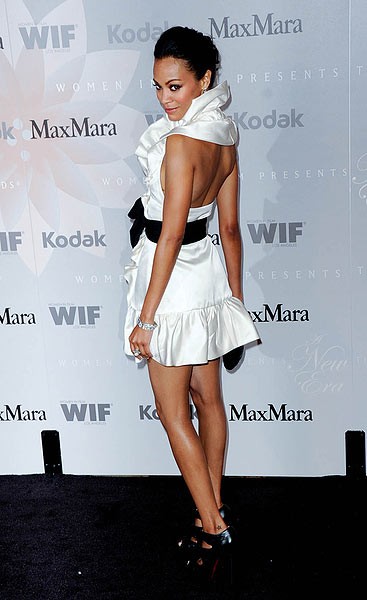 ^ click for next image ^
Click the pics for larger images:
- Click here for more Zoe Saldana pictures! -