Zoe Saldana Wears A Cringe-Worthy Gown To Miami 'Colombiana' Screening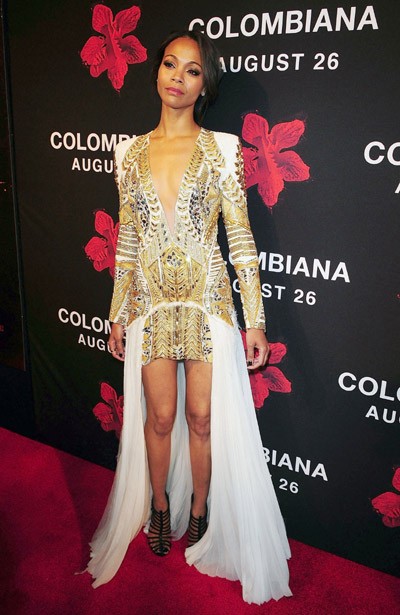 Zoe Saldana attended the "Colombiana" Miami red carpet screening in South Beach Miami, Florida, yesterday. She wore a heavily embroidered low-cut gown with an odd white train tacked on to it. File this under: What was she thinking?
In her new film Zoe plays Cataleya, a woman who becomes a professional killer in order to seek revenge against the ruthless gangster who murdered her parents.
Cataleya methodically begins working her way up through the criminal underworld, taking out every criminal in her path on an obsessive quest to bury the man who single-handedly destroyed her life.