Zoe Saldana Takes It All Off For The September 'Naked Issue' Of Women's Health UK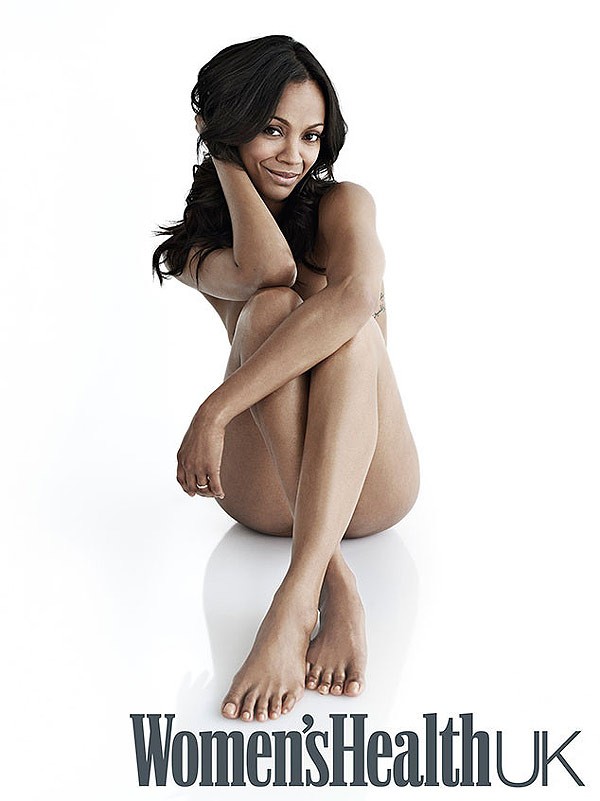 Prior to her pregnancy announcement, actress Zoe Saldana, who stars in the upcoming Marvel sure-to-be summer blockbuster Guardians of the Galaxy, took it all off for the September issue of Women's Health UK.

The actress, who plays the green-skinned alien Gamora in the film, discussed her own body issues, finally accepting that at 36 her body is changing and there's not much she can do about it but embrace it.

"My body is less toned," she said of her physique prior to getting pregnant. "I do look in the mirror and see things I don't want. My first reaction is I breathe and I think, 'I'm a woman, I'm 36, my body is changing.'"

The actress, who has been married for a year to Italian artist Marco Perego, made a guest appearance on "Good Morning America" on Monday, where the subject of her pregnancy was never brought up despite her obvious growing baby bump.

"This past year I've had to start letting go. My body dictated it as if saying, 'Slow the f*ck down!' ... And I struggle with that. I love to be an athlete."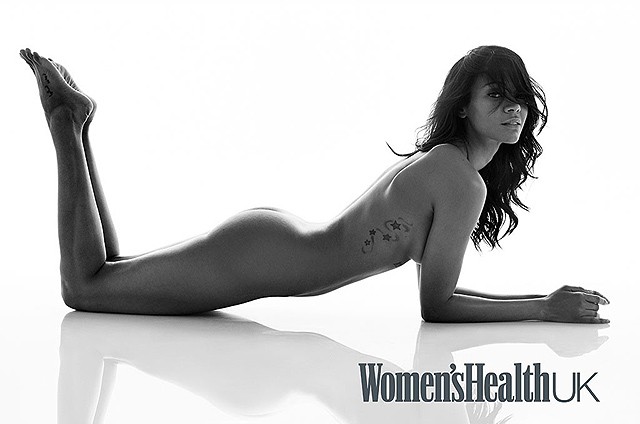 Saldana, who hasn't even confirmed the news of her pregnancy and is rumored to be expecting twins, says that she and Perego are the perfect match.

"We give each other a great deal of support and love but it wasn't because we found it in each other, we came that way and then got together. That's what I love about it," she says.

The "Star Trek" star also explained that she wasn't happy with her look when she was skinny.

"[T]here have been times that I was really slender and I didn't like that I sometimes looked a little too muscular and flat chested — you'll never be completely happy, so at the end of the day it's like, 'F--k it,'" she says. "Just be happy, regardless.'"

See more of Zoe in the September issue of Women's Health UK and in the upcoming "Guardians of the Galaxy," which hits theaters August 1.