Zoe Saldana Snaps At The Media For Invading Her Privacy Over Pregnancy Rumors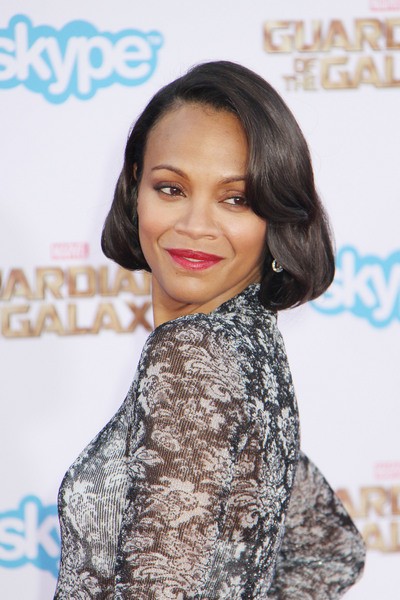 Zoe Saldana is not happy that multiple sources are claiming she's pregnant with twins with new husband Marco Perego.
E! News cites multiple sources to confirm that the actress, who stars in the upcoming Guardians of the Galaxy, is expecting two children with Perego. The site goes on to mention Zoe is starring in several ongoing film franchises, including Avatar and Star Trek, which may lead to production delays.
Zoe is now fighting back, calling the reports a violation of her privacy. "'I believe that any violation of privacy is nothing good.' ~Lech Walesa. I would like to thank all the f--king media for invading our privacy," she wrote today on Twitter.
Zoe has a point – look on any celebrity site and you will find reports of various veracity claiming a female celeb has a bun in the oven and is going to great lengths to hide it away. That's not even including the judgment they face after the child is born, with many criticizing them for the way they raise their own offspring.
If Zoe is indeed pregnant, we wish her all the best. If not, then we hope she and Marco had kids when they are good and ready!