Zoe Saldana Played With Plastic Swords & Ninja Stars While Growing Up In The Dominican Republic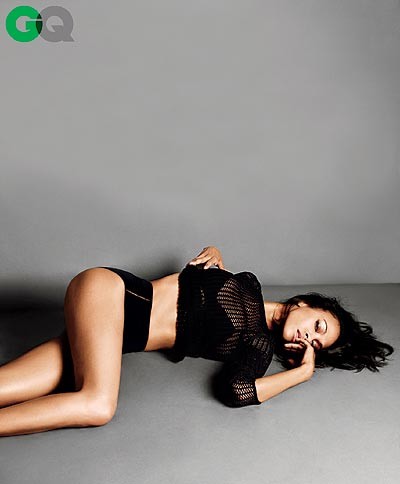 Zoe Saldana sexed up the Starship Enterprise, then a planet called Pandora. In her next role, she's red-hot as the stone-cold, ass-kicking, assassin, Cayaleya, in Colombiana.

Recently, she was out dancing when a fight broke out near by – she stayed put: "I knew exactly what I was going to do," she says. "Kick this door, grab this, move that guy out of the way. Then I started laughing: Oh, my God, I still have Cataleya in my system."

Growing up in the Dominican Republic, she remembers herself as "a feminine tomboy. I had my plastic swords, my ninja stars—but I still wore lipstick."
Check out Zoe's interview and more hot pics at GQ.com or in the new issue of GQ, on newsstands everywhere August 23rd!