Zoe Saldana Looks Really, Really Skinny In Bellbottom Jeans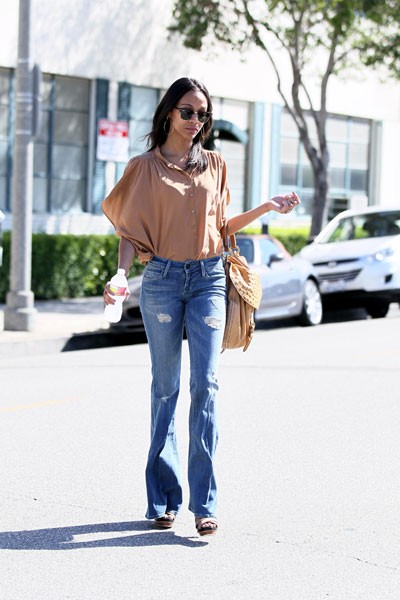 We spotted Zoe Saldana in bellbottom jeans and a loose blouse as she exited an entertainment office in Beverly Hills yesterday.  Look how skinny her arms are!
Back in February rumors circulated that the actress was pregnant because she looked curvier than usual. Perhaps the speculation made her lose a little weight? Put it back on, Zoe!
She stars in the upcoming film "Colombiana" about a young woman who, after witnessing her parents' murder as a child in Bogota, grows up to be a stone-cold assassin.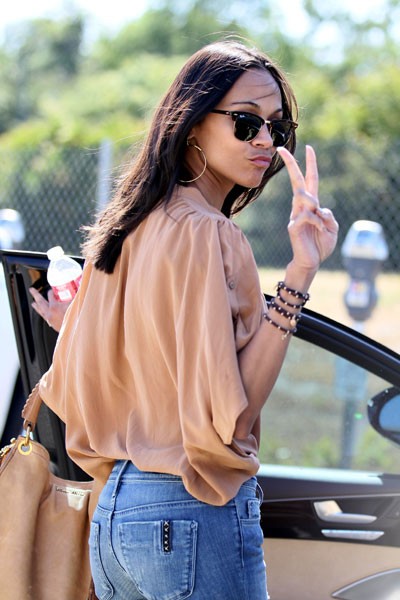 Click for more great Zoe Saldana pictures: