Zoe Saldana Looks Like She's Pregnant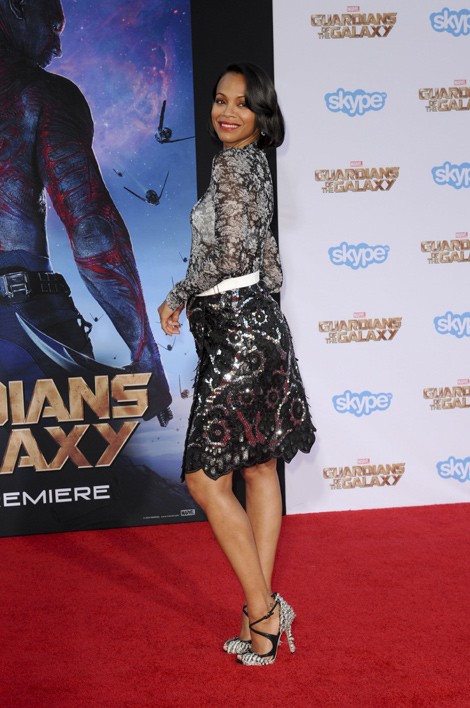 Zoe Saldana has fueled pregnancy rumors after wearing an unusual outfit to the "Guardians of the Galaxy" premiere on Monday. The sheer dress featured an unusual belt wrapped around her waist, and from the side it definitely looks like she has a baby bump.
She also wore a loose fitting outfit while visiting "Jimmy Kimmel Live" on Monday.
A source told Usmagazine.com: "Zoe is about three months pregnant. But she will only announce the news when she's ready."
Saldana, 36, married Italian artist Marco Perego last year.
 
Another insider told the magazine, "Zoe has always wanted a big family... and Marco's on board too!"
The actress told the August issue of Marie Clare magazine that she fell in love with Perego the moment they met. "I do what my heart says, what my heart feels. So from the moment I met my husband, we were together. We knew," she said.