Zoe Saldana Has 'No Respect' For Any Of Her Exes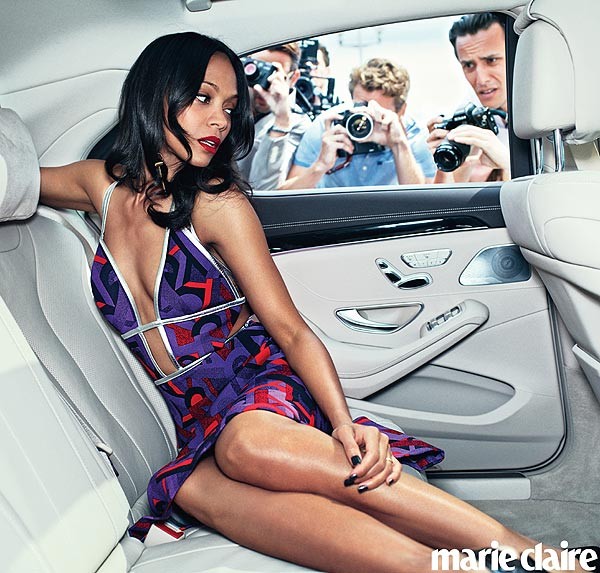 Zoe Saldana shares her relationship advice in the August issue of Marie Claire, which the actress covers in support of her new film, Guardians of the Galaxy.

The actress, who plays green-skinned alien Gamora in the film, which is based on the Marvel comic series of the same name, discussed her relationships present and past and how it was love at first site with husband Marco Perego.

"I don't do the ABCs. I do what my heart says, what my heart feels," she says of Perego, whom she married in June 2013. "So from the moment I met my husband, we were together. We knew."

The 36-year-old star says she's learned a lot about relationships from her past, and advises people "not to settle."

"If you're not happy with a person, leave. And wait until you find that one person who makes you feel good about yourself every single day and is not expecting you to change, but to grow," she says.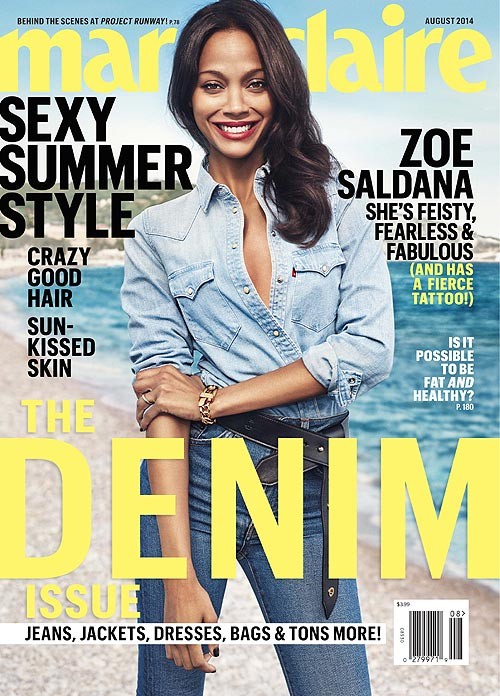 She also explains that she's tired of constantly hearing people say they're friends with their exes.

"I have been in relationships where a man has disrespected me, and I don't need to be friends with that man anymore. I don't want to be the one going, 'I'm cool, because I'm friends with all my exes.' There's a reason why you're called an ex. I crossed you off my list. Moving on. You cross a line, you need to know that you're going to walk this earth knowing that there's an individual who has no respect for you."

For more of Zoe's interview check out the August issue of Marie Claire magazine. "Guardians of the Galaxy" hits theaters August 1.