Zoe Saldana, Gwyneth Paltrow & Other Stars Reveal Their Favorite Sex Positions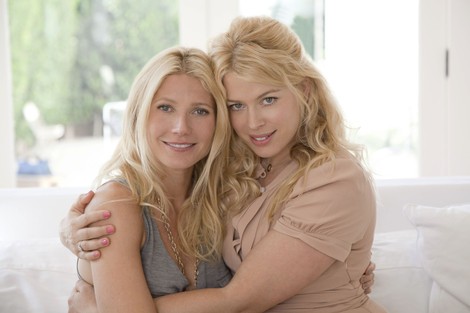 Celebrity guests on the premiere episode of Amanda De Cadenet's new chat show "The Conversation" were quizzed about their favorite sex positions.
 
Gwyneth Paltrow, Zoe Saldana, Jane Fonda and Sarah Silverman were all asked what makes them most comfortable in intimate settings.
 
The racy question raised eyebrows for Fonda and prompted de Cadenet's longtime pal Paltrow to shriek, "What?"
 
Silverman said, "I do enjoy a good sound missionary-ing... and I like to be manhandled."
Saldana replied, "I like missionary and I like being on my knees too. And I love being on top... I love doggy-style or standing up."
 
Candid Fonda offered: "While I am quite flexible and I can kneel, it's not quite as comfortable for me as it used to be before I had a fake knee... (I like to be) either lying down or sitting up on a couch with him coming on to me, no pun intended."
 
After her initial shock, Paltrow added, "I'm down with all of them."
 
"The Conversation" debuted on Lifetime last night.