Zoe Saldana Goes Nude For Allure Magazine, Hints At Bisexual Past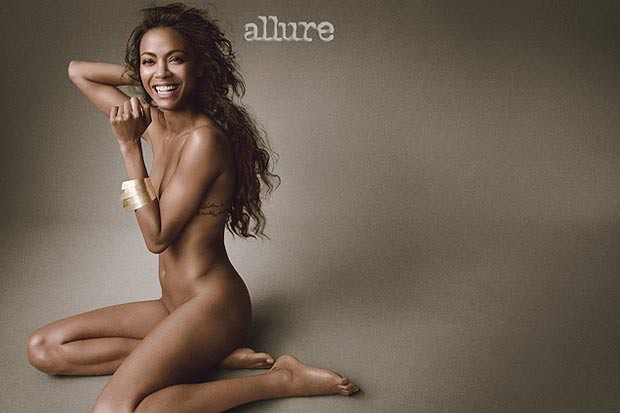 Saldana also hinted that she's already been in a same-sex relationship, revealing that she might even "end up with a woman raising my children...that's how androgynous I am!"

"Yes, I was raised that open," she says.

The actress was asked if she's already been in a relationship with a woman before, to which she replied, "Promise me one thing: You're going to ask this question [in the article] -- if you choose to, just put three dots as my response. That's it."

"..."

Zoe originally wanted to get married and have kids with fiance Britton, but the timing wasn't right.

"For years he wasn't ready. Then when he got ready, I didn't have time," she told Lifetime's Amanda deCadenet last April. "...I felt the urge to want to have a baby, and I wanted to, but I remember that respecting his decision -- and making the decision to wait with him -- was one of the most mature things."

Check out more of Zoe in the June issue of Allure magazine and at Allure.com.