Zoe Saldana Clarifies Bisexual Comments & Might Even Have A New Boyfriend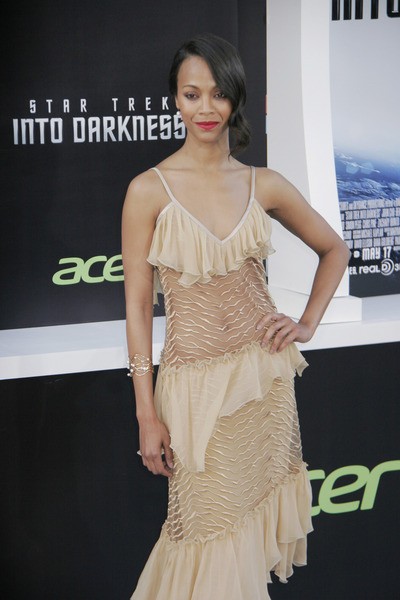 Zoe Saldana recently told Allure magazine that some day she might end up with a woman raising her children, but for now it looks like there's a new man in her life.

The Star Trek Into Darkness star is rumored to be dating Italian artist Marco Perego after the two were spotted getting very close at a party in Los Angeles earlier this week.

A source told the New York Post that Zoe and the former soccer player "looked very close and were later seen kissing."

Zoe hinted at a past relationship in the June issue of Allure, saying, "just put three dots as my response [to the question]."

The actress sat down with "Today Show" host Savannah Guthrie on Thursday and clarified her comments though.

"What was important for me is to get out that whatever I decide to do with my sexual preference will be my prerogative and my right," she said. "As of now I've been attracted to the male species. I don't know if that will continue but if one day I wake up and feel differently about who I find attractive I will do that and I will be supported and loved by those that support and love me."