Ziggy Marley Talks About Documentary 'Marley' & Protecting Father's Legacy At SXSW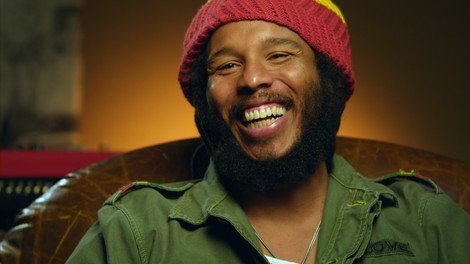 The South by Southwest Film and Music festival often combines both arts in films about music. The documentary Marley tells the life and musical story of legendary reggae singer Bob Marley. Marley's children, Ziggy and Karen, attended SXSW in Austin to discuss the documentary. They have become the representatives of Marley today.
"We have to protect and take care of his legacy," Ziggy Marley said. "That's why we do this film because that's the role we played. Here this is our father and here is how we want you to see him, his life and feel him. We're more like caretakers."
Kevin MacDonald directed Marley and traces Marley's roots in Jamaica to his musical successes and untimely death. After losing his father very young, Ziggy grew up with his music.
"It was interesting being around the studio, being around when he first started building the studio, going to his live concerts, dancing with him on the stage. His music was revolutionary music really. His message brought in a lot of elements within the Jamaican society that were involved in political change in Jamaica. So it was exciting because of his music, what that brought around us as children. It was very exciting for me and I learned a lot from it."
Marley opens in theaters and VOD on April 20.