Zigazig Ha! The Spice Girls Have Still Got It

"So tell me what you want, what you really really want. I wanna, I wanna, I wanna, I wanna, I wanna really really really wanna zigazig ha." And that is exactly what they did at their Return of the
Spice Girls
concert held on Feb. 10, 2008, at the Prudential Center in Newark, New Jersey.
The girls are as amazing now as they were in 1996 when they released their first single "Wannabe," shaking it and moving it effortless on stage for an estimated audience of 13,000 screaming fans (mostly teenage girls and a good number of mid-20s to 30s ladies), who braved the bitter cold to pay homage to the Spice divas. The Prudential Center venue was just one of their concert tour stops, which began on December 2, 2007, in Vancouver, Canada, and will end on Feb. 26, 2008 in Toronto, Canada.
Now in their early to mid-30s themselves, the girls have still got that 'Girl Power' zing that we loved when they first came on the scene almost 13 years ago. Despite rumors of conflict within the group while on tour, while on stage the Spice darlings definitely displayed an attitude of solidarity and girly playfulness by holding hands, skipping and giggling while performing.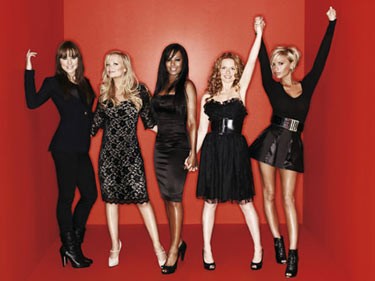 The show began with a creative video of five little girls playing with each other as kiddy Spice Girls, which was presented on gigantic TV screens throughout the stage. The real Spice Girls then appeared on elevated platforms, opening with one of their chart toppers "Spice Up Your Life." Wearing shiny gold outfits designed by the renowned Roberto Cavalli, the girls owned the stage with their look of togetherness. Who would have thought that one day the Spices would come so far - from wearing whatever the hell they wanted to years ago (but still displaying their individual personalities) to custom-made designer masterpieces made exclusively for their current tour. These ladies have definitely come a long way.
While male dancers performed on stage with them, the girls, more properly known as
Melanie Brown
(a.k.a. Scary Spice),
Melanie Chisholm
(a.k.a. Sporty Spice),
Emma Bunton
(a.k.a. Baby Spice),
Victoria Beckham
(a.k.a. Posh Spice) and
Geri Halliwell
(a.k.a. Ginger Spice) went onto their second song "Stop." This was then followed by "Say You'll Be There" and "Headlines (Friendship Never Ends)," which is one of two new songs on their
Spice Girls: Greatest Hits CD
("Voodoo" is the other song).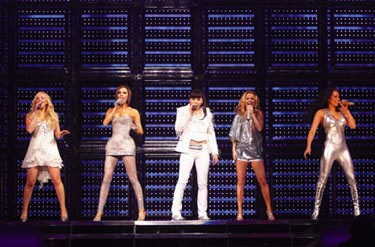 Male eye candy, of course, is never a bad thing, and we were cleverly distracted by their hot male dancers while the Spices left the stage for a quick change into tuxedo-style outfits. This then led them into the song "The Lady Is A Vamp." Talk about ooh la la, there was yet another outfit change (this time on a stage set dressing room with heart-shaped doors) while they belted out a hot and sexy jazzy version of their hit "Too Much."
That is just too spicy!
As if things were not hot enough, the next song was "2 Become 1." It was sensually presented as the divas danced around candy striped poles while their male dancers gracefully moved about them with large white feathers creating the perfect frame.
Bringing the level back up a notch to a 'move your body' mode, the danceable "Who Do You Think You Are" was performed.
Since all members of the Spice Girls have had solo careers they each got a chance to show off their stuff by singing a song of their choice. The only member of the group who did not sing a solo was Victoria, who opted instead to do a solo catwalk to the tunes of
Madonna's
"Like a Virgin" and
RuPaul's
"Supermodel (You Better Work)."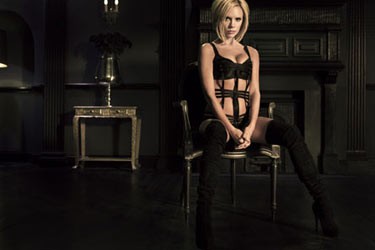 Melanie Brown, on the other hand, decided to rock out her solo by covering
Lenny Kravitz
' 1993 hit "Are Your Gonna Go My Way." She was all over the stage, hair flying and legs kicking. One could feel her energy, not only in this instance, but throughout the night since she appeared the most animated one of the bunch.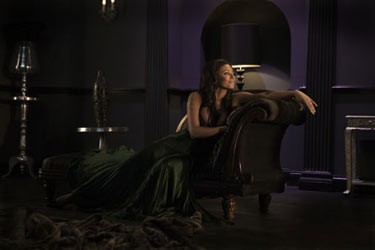 For her solo Emma sang her 2003 U.K. hit single "Maybe." While the single did not chart in the U.S., if given a chance, it's possible it might have done well especially with Emma's girly likability.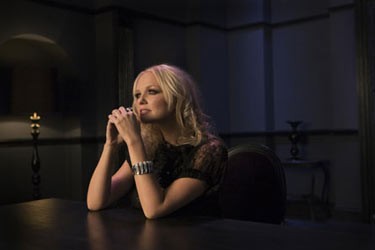 "Viva Forever" was the next song done by the group while they sported swanky matador style outfits and red fans in hand. This was a very heartfelt and romantic performance.
Sadly, Geri was made to leave the stage (gracefully, of course) for two songs during the concert. One of them was "Holler," which was recorded for the Spice Girl's third album
Forever
, after Geri had left the group. This worked out well since she then came back on stage to perform her solo 2001 UK hit cover of
The Weather Girls
"It's Raining Men."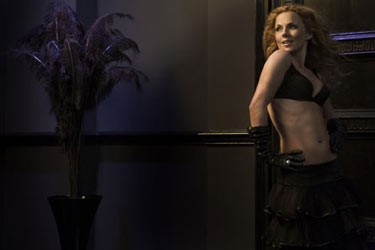 Without a doubt, the best solo of the night was Melanie Chisholm's. This should be of no surprise to any true Spice Girls fan. Melanie is clearly the glue that holds the group together vocally, followed by Emma Bunton and Melanie Brown, respectively. "I Turn To You" was not only a smash for Melanie in the U.K., but also here in the United States in 2000. With its techno dance style sound filling the arena, it left one with the feeling of jumping on stage with Melanie to mash it up. Of course, Melanie held her own, especially being the only one who opted not to have any dancers with her on stage for her solo.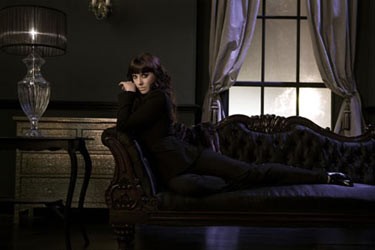 As the evening came to a close the ladies gave us "Let Love Lead The Way" (without Geri on stage), then "Mama" (which Geri came back for). "Mama" was a very special performance with photos of all the Spices and their mothers through the years playing on video in the background. Melanie Brown even brought her baby daughter on stage. Audience members were then asked to show each other some love by hugging the person next to us. A bit cheesy, but that is so Spice Girls cute!
Due to the celebratory mood the chicas covered
Kool & the Gang's
"Celebration," The Jackson's "Shake Your Body (Down to the Ground),"
KC and the Sunshine Band's
"That's the Way (I Like It) and
Sister Sledge's
"We Are Family."
To make our send off back into the cold New Jersey night special the Spice Girls warmed us up with "Goodbye," "If You Can't Dance," and, of course, "Wannabe." And, judging from all the young chicas dressed up as Spice Girls in the audience, a lot of girls would love to be the Spice Girls, even after all these years.
As an extra special goodnight the Spices did a funky remixed version of "Spice Up Your Life" as they rocked extra glittery outfits. The Union Jack was in tow by one of the dancers as the flags of different countries were displayed on video and the audience got down.
Anyone who attended this concert cannot complain that they did not have a Spicy night because the Spice Girls have definitely still got it. Zigazig ha!
If you've had a Spice Girls experience or attended one of their reunion concerts, let us know what you thought of it.
Story by
Doshka Harvey
Starpulse.com contributing writer