Zendaya Coleman Congratulates Alexandra Shipp On Landing Aaliyah Role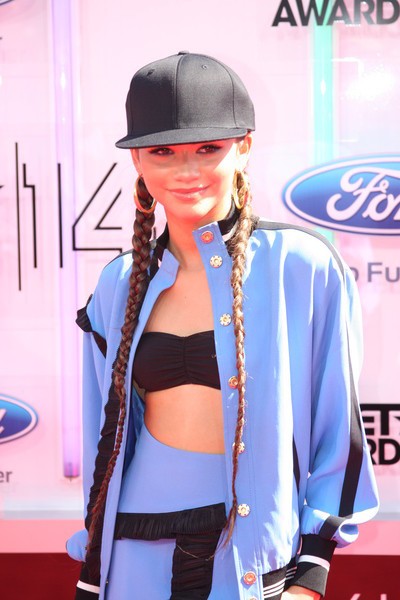 Zendaya Coleman is backing Nickleodeon star Alexandra Shipp for the lead role in the upcoming Aaliyah biopic. Coleman was originally hired to play the late R&B singer in a TV movie about her life, but she dropped out over fan backlash and because the project "felt a little rushed."
Aaliyah fans slammed Coleman's casting, insisting she was not right for the role. Coleman congratulated Shipp, and wished her luck on the new role.

She says, "Congratulations to the new woman playing Aaliyah. I only hope that she does not have to deal with half the haters that I had to deal with. And remember that we are all human beings trying to do what we love to do. Let's practice motivation and love, not discrimination and hate. Alright."
Fans are thrilled that Coleman has taken the high road. One user tweeted: "@Zendaya has proved yet again that she has more class in her little finger than all of those who hate(d) on her combined. #proudofyouZ."
Aaliyah and eight others died in a plane crash in the Bahamas in 2001. "Aaliyah: Princess of R&B" will air on Lifetime network later this year.