Zakk Wylde Gives Up Booze

Rocker Zakk Wylde has turned his back on his Wildman years by giving up drinking. The Black Label Society musician was a notorious hellraiser during his years on the road as Ozzy Osbourne's guitarist, but he gave up booze 18 months ago.

Wylde was diagnosed with a rare blood clotting disorder in 2009, and was put on a course of medication which required him to stop drinking, but he's adamant giving up alcohol was not difficult.
He even shunned Alcoholics Anonymous (AA) meetings because he would rather spend his time doing household chores than pouring out his troubles to the help group.

The rocker tells Metal Hammer magazine, "I haven't been drinking for a year and a half now, to me it's no big deal. I go to an AA meeting and I'm like, 'This s**t just gobbled up an hour of my day. I could be in the gym, instead I'm here listening to you motherf**kers talking about why you can't drink. I have things to do, mow the lawn or something.'"
 
"They ask me, 'Zakk, why do you think you drink?' I'm like, 'It's simple. It's not because my dad beat the s**t out of me and drove me to it.' I'll tell you why, why me and a billion other humans like to get f**ked up: because no one doesn't enjoy relaxing, going to a pub, meeting some cool people, having a cool conversation and having a couple of cocktails."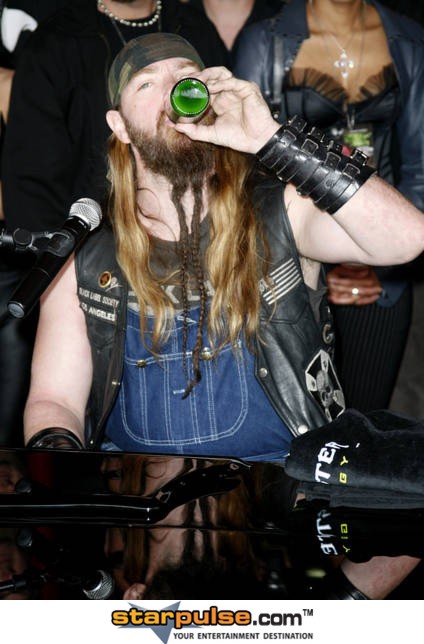 Click Here For Zakk Wylde Pictures