Zachary Quinto Takes A Hostage, VenetianPrincess Does Taylor Swift, Batman, Suge Knight & More (Videos)

Watch some videos and clips of the latest funny, informative, viral, WTF, FAIL, and other time-wasting stuff that we gathered from around the web today. Check 'em all out!
Funny or Die's latest, "HOSTAGE: A Love Story with
Zachary Quinto
" (contains strong language)...
"HOSTAGE: A Love Story":

VenetianPrincess
parodies
Taylor Swift
's "You Belong With Me":
"You Belong With Me" ('Just A Zombie'):


Check out the latest video of
The Script
from their recent appearance at V Festival. The band was filmed on their way to the show, as well as backstage and on stage during their performance. See what goes on behind the scenes and get a detailed look at The Script performing at one of the largest festivals in the UK. Head over to the band's
official site
for more information and news on where to catch them live.
The Script Live At V Festival


Cat runs away, comes back with 13-inch arrow through its head...
Cat gets arrow through head:


Guy built a
Batman
'Tumbler' go-kart. Unfortunately his video camera is right next to a wind chime though... It's still pretty cool...
Tumbler go-kart:


Get rid of the boogeyman with the
Suge Knight
-Light:
Suge Knight-Light:

You can unlock
Kurt Cobain
in Guitar Hero 5 and use his character to sing the
Nirvana
songs included on the game disc... Of course, you can also use him to sing
Bon Jovi
,
David Bowie
and
Megadeth
songs as well. GH5 came out this past Tuesday (1 Sept) and is great so far (
we still think
Rock Band
does it better though
)...
Cobain Jovi


And here's some footage of Bugs Bunny getting out of the shower and accidentally flashing his 'third rabbit foot'. Guess everyone missed that one for about 50 years or so...
Bugs Bunny's D*ck: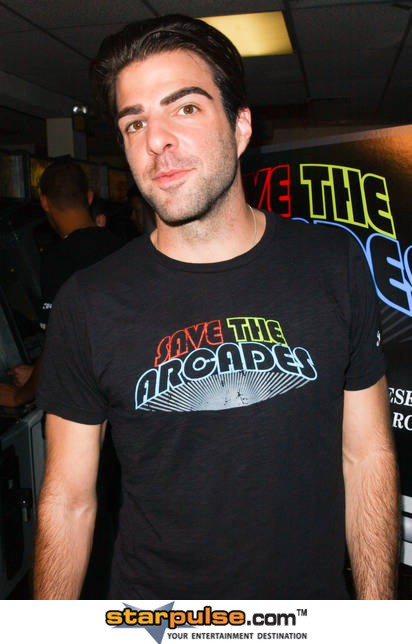 Image © Albert L. Ortega / PR Photos