Zach Galifianakis Takes Former Homeless Woman To 'Hangover Part III' Premiere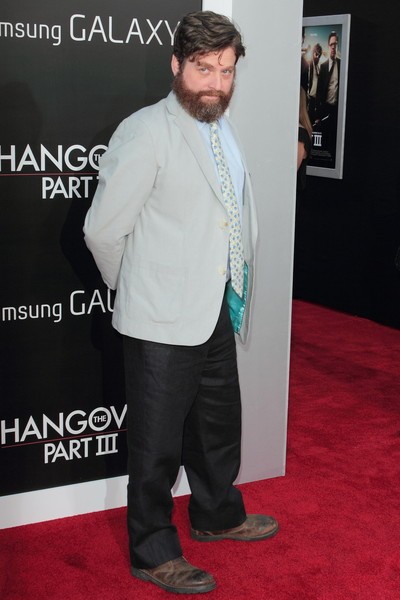 Zach Galifianakis was the center of attention Monday night at the Los Angeles premiere of his new film The Hangover Part III.

The star brought friend Elizabeth 'Mimi' Haist as his date for the evening -- an 87-year-old woman who was homeless when he met her at a Santa Monica, Calif., laundromat.

Galifianakis found out that the elderly woman had no home and he took it upon himself to get her an apartment and cover all her living expenses. The funnyman has taken the woman to the premieres for a pair of his past films also -- The Hangover Part II and The Campaign, where she was mistaken as his grandmother.

"If he's in town, he takes me," Haist tells New York's Daily News. "Otherwise he lets me take a friend. I dress up nice and a friend helps me with my makeup. It's fun, not something I've ever dreamed I'd experience. The limo takes me home afterwards."

Monday's party was held at the Westwood Village Theatre, where Mimi got to meet his "cute" co-star Bradley Cooper.