Zach Galifianakis Explains Family Ties To His Role In 'The Campaign'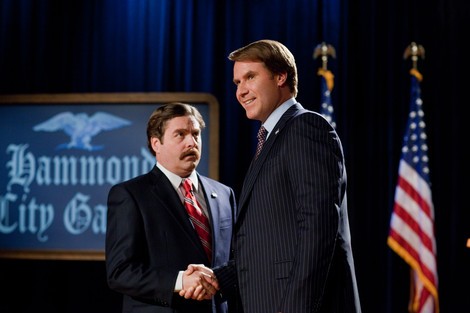 Actor Zach Galifianakis is convinced he was destined to play a politician in new movie The Campaign because his uncle was a congressman in North Carolina.

In the film, The Hangover funnyman and his co-star Will Ferrell play rival North Carolina politicians vying to represent their district in the U.S. House of Representatives.

And the actor admits signing up for the film was a no-brainer because running for office runs in his blood - his uncle Nick Galifianakis served the state for six years before making an unsuccessful Senate seat bid.

Beaming with pride as he spoke of his relative during an interview with Good Morning America on Wednesday, he said, "He ran against Jesse Helms in 1972."