Zach Braff: 'Scrubs Is No More'

Actor Zach Braff has fueled speculation the hit TV show Scrubs will be scrapped next year - by posting a message on his Facebook.com page saying the series is "no more".
 
The hospital comedy has garnered a cult following since its launch in 2001, but its future was seemingly left hanging in the balance last year when lead actor Braff announced he was quitting. Show creator Bill Lawrence extended the show with a ninth season, following new cast members as they train to become doctors at medical school.
 
Braff, who plays Dr. John 'JD' Dorian in the show, signed up to star in six episodes of the reformatted program as a doctor training the cast of new students.
 
However, now the actor seems to have confirmed the show will not return for another season, despite efforts to keep the series going. In a post on his Facebook page, he writes, "Many of you have asked, so here it is: It appears that 'New Scrubs,' 'Scrubs 2.0,' 'Scrubs with new kids,' 'Scrubbier,' 'Scrubs without JD' is no more. It was worth a try, but alas ... it didn't work. ZB".
 
A representative for ABC insists an official decision on the show's future has not yet been made.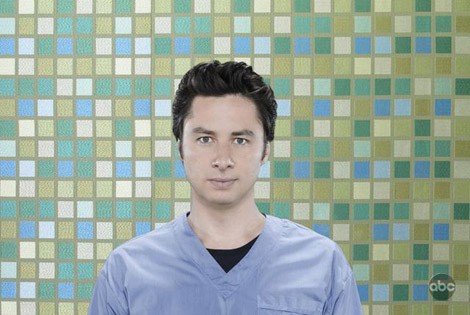 Click Here For More Scrubs Pictures