Zach Braff Photobombs Newlywed Couple's Photo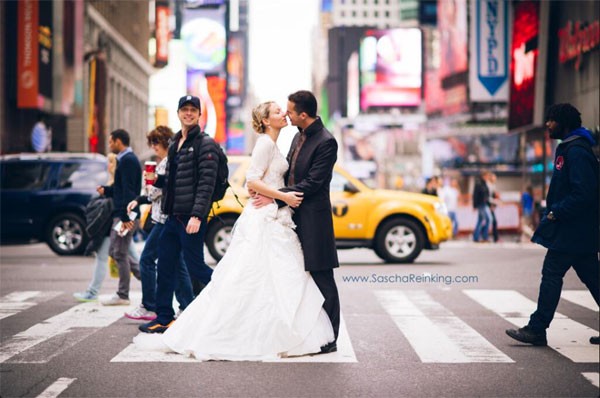 Zach Braff made a couple's newlywed photos more interesting by "photobombing" a photo of them in New York City earlier this week.
Photographer Sascha Reinking took a photo of the couple kissing in Times Square, and when he developed the images he noticed a familiar person in the back ground with a huge grin on his face.
Reinking reached out to the former "Scrubs" star on Twitter, writing:  "I might be mistaken but I think Zach Braff totally photobombed my newlywed couple."
 
Braff confirmed it was him and responded, "This is one of my best photobombs ever."
The photographer posted the image on his website and explained: "Little did we know that we were about to get photobombed by no other than Zach Braff. The funny thing about this was that I didn't even notice it until I started to edit the images earlier tonight! I scanned through the set and his face looked familiar. 'Is that Zach Braff?'"
Last month, the actor helped a musician propose to his girlfriend by shooting a video urging them to tie the knot. He also photobombed Jessica Alba and Fergie.