Zac Efron's 'Lucky One' Love Interest Taylor Schilling Is Sexy In Black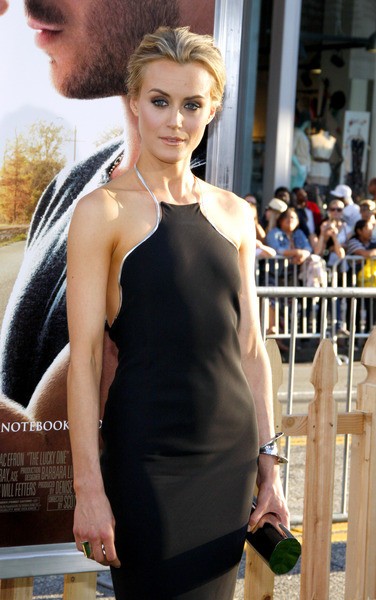 Taylor Schilling is a relative newcomer to Hollywood. She stars in "The Lucky One" opposite Zac Efron, which hits theaters this weekend. You may know her from the short-lived TV series about nurses, "Mercy."
The actress attended the film's premiere in Los Angeles yesterday looking sleek and sexy in a simple black dress with thin silver piping along the bodice.
In the film, a marine overseas comes across a discarded photo of a beautiful woman. Upon returning home to civilian life, the soldier tracks her down and tries to win her heart.
See more photos of Taylor from the premiere...