Zac Efron: The Next Leonardo DiCaprio Or Corey Feldman?

In theory, being a teen heartthrob seems like a pretty sweet gig. They never have to wait for tables at restaurants, they have throngs of adoring fans, and they get to date gorgeous models and actresses. Basically, they are given a first class ticket for life, which means more leg room, no middle seats, and cashews instead of peanuts.
But as appetizing as all that sounds, teen heartthrobdom isn't all that it's cracked up to be. It can be a dicey business that often comes at a hefty price because it doesn't guarantee that the ensuing path will be paved quite as goldenly as the yellow brick teen heartthrob road. Instead of leading to the Emerald City with a stellar career as a respected adult actor (like
Leonardo DiCaprio
), teen heartthrobs run the risk of: a) throwing their careers away on excessive partying, booze, or drugs a la
Corey Feldman
, which will lead to their eventual fate as either an E! True Hollywood Story or a cast member of "
The Surreal Life
," or b) fading into oblivion like
Freddie Prinze Jr.
, whose well of charm and good looks quickly ran dry leaving him with only the memories of his former glory days when he reigned supreme as king of second-rate chick flicks to comfort him at night.
Zac Efron
currently wears the crown as America's leading teen heartthrob with his shaggy mop hairdo and a prowess for selling posters to teenage girls, the likes of which has not been seen since the
Jonathan Taylor Thomas
epoch circa 1996. Zac's acting career started out with various guest appearances on television shows, such as "
The Suite Life of Zack & Cody
," "
CSI: Miami
," and on the now-canceled WB series, "
Summerland
." In 2006, Zac landed his most famous role to date, that of Troy Bolton, in the Disney Channel original movie, "
High School Musical
." Since then, Zac has gone onto star in two "HSM" sequels as well as in the film version of "
Hairspray
" along with
Christopher Walken
and
John Travolta
.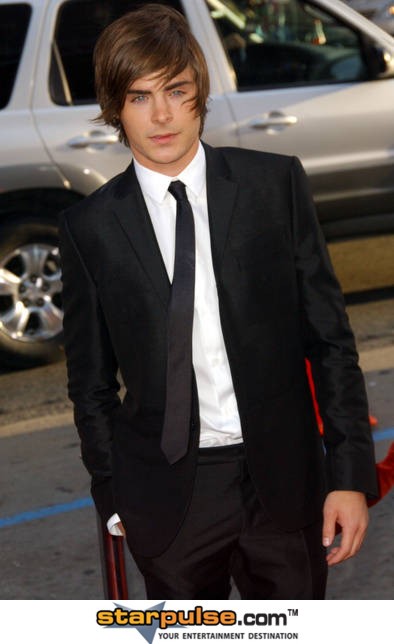 Image © PR Photos
DiCaprio's Respectable Career
While there is no question about Zac's ability to make teenage girls swoon, it remains to be seen whether or not he has what it takes to make a successful transition from teen heartthrob to respected adult actor like Leonardo DiCaprio. At the age of 18, Leo had already scored himself a well-deserved Oscar nomination for his role as the mentally challenged teen in the endearing Indie drama "
What's Eating Gilbert Grape
." As a young actor, Leo chose more unconventional and challenging roles, such as the heroin addict Jim Carroll in "
The Basketball Diaries
," and the gay 19th century poet Arthur Rimbaud, in "
Total Eclipse
."
While many of Leo's early films did not garner substantial commercial success, they did allow him to showcase his wide emotional range and his aptitude for portraying complex characters. From very early on in his career it was evident that Leo had serious acting aspirations that were not motivated by superficial ideas of fame and fortune. Given the way that Zac got his start as one of Disney's manufactured minions and hasn't done a whole lot since then to demonstrate an emotive breadth extending beyond that of a Mouseketeer, it is questionable whether he will be able to achieve the same level of success that Leo has when attempting to make the transition from teen heartthrob to respected adult actor.
On the other hand, let's not be too quick to kick Zac's career potential to the curb. In Zac's latest film, "
17 Again
," he stars alongside
Matthew Perry
and
Leslie Mann
as a 17-year-old version of Mike O'Donnell, a 30-something who has fallen on hard times and is looking to recapture the glory days of his youth. While there is nothing fresh or inventive about the overall premise of the film, Zac's portrayal of a character with actual substance could lead to the type of meaty - grade A beef - roles that Leo's acting chops have earned him the right to play.
According to the May issue of GQ magazine, Leo has actually given Zac some advice on how to make his acting career a successful one. During a little bro-to-bro courtside chat at a recent Lakers game, Leo told Zac, "There's one way that you can really f--- this all up. Just do heroin. If you steer clear of that - the other obstacles you'll be able to navigate." Leo's advice may not exactly be Yoda's words of wisdom, but it's a straightforward message that young people in the entertainment industry don't always heed. Take the former teen idol, Corey Feldman, for example.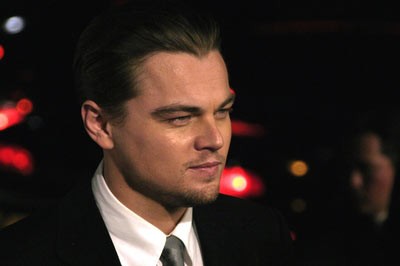 Image © PR Photos
Corey Feldman's Downfall
Corey began his career in the entertainment industry pretty much straight from the womb, making his acting debut at the ripe old age of three in a McDonald's commercial. From his start in commercials and guest appearances on television shows, Corey went on to star in more than a dozen box office hits, including "
The Goonies
" and "
Stand by Me
," each of which grossed more than $50 million dollars.
Unfortunately, Corey's status as a rising star was short lived. As a teenager, he started using drugs and got himself into a lot of trouble, which culminated in a 1990 arrest for heroin possession (sounds like Corey could have used one of Leo's "Just say no" courtside speeches). After his battle with drugs, Corey fought to re-establish himself as an actor. But the highlights of his career since then have been a reality series with fellow former teen idol
Corey Haim
entitled "The Two Coreys," and an appearance on VH1's "The Surreal Life." Ouch.
Fortunately for Zac Efron, however, it seems unlikely that he will make the same drug-related mistakes as Corey Feldman. In his interview with GQ, Zac, who is 21, reported that he doesn't do heroine and that he prefers to drink alcohol in private "behind closed doors" with friends. He said, "It's common sense. If you're gonna be drunk with your friends, don't do it at the Chateau Marmont and hook up with some famous chick. It's not rocket science."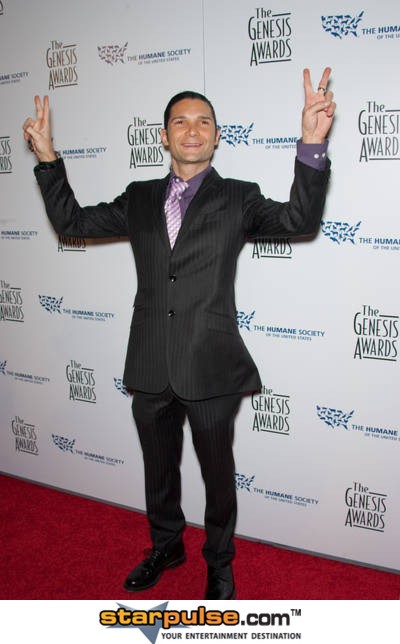 Image © PR Photos
Thankfully, Zac seems to be staying grounded amid his teen heartthrob status, so it seems unlikely that he will wind up as yet another former child star train-wreck like Corey Feldman (Phew! Lord knows American television is already peppered with more than enough reality series about washed-up celebrity has-beens). So what does the future hold in store for Zac? Well, it's hard to say, but if he persists in retaining his cool, level-headedness and continues to emulate actors like Leonardo DiCaprio and
Johnny Depp
, then he might just be able to make the transition from teen heartthrob to respected adult actor after all.
What do you think? Will Zac be taken seriously as an actor? Let us know in the comments!
Story by
Michaela Zanello
Starpulse contributing writer