Zac Efron Sends Thanks To Fans During Post-Rehab Peru Trip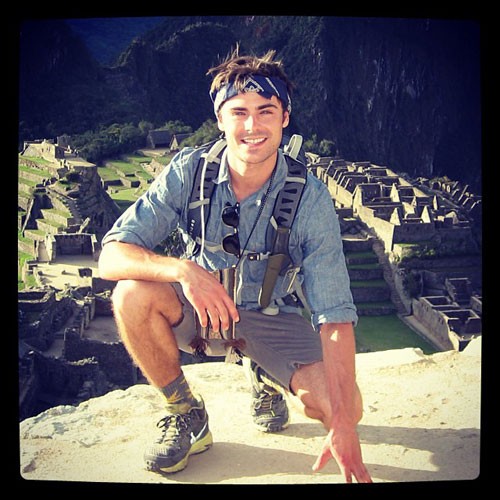 Troubled star Zac Efron has reached out to his fans to thank them for their support following reports he went to rehab to deal with a debilitating cocaine addiction.
TMZ reported earlier in the month Efron went to rehab while filming the comedy Neighbors after he began to miss shooting days. It was then alleged that he actually went to rehab twice over the past year, following a reported two years of abusing cocaine.
The former High school Musical star has yet to confirm that he went to rehab.
Efron took to his Instagram page to share a photo of himself in Peru and to offer his thanks to fans who have sent him messages of support. He wrote, "Hey guys! Just returned from an incredible trip to Peru with my dad and wanted to thank you all for your support these past few weeks...means the world to me. Love you guys! – Z"
TMZ was quick to note that Peru is the cocaine capital of the world, but somehow we doubt that was the point of the trip.