Zac Efron Reveals His Hair Secret

"I've never told anyone this before. This is a hair scoop. Shower before you go to bed, and then sleep on your wet hair. Towel-dry it. In the morning, it's all messed up naturally. If you have that messed-up thing going when you wake up, it's more willing to stay that way. That's Zac's hair tip."
Zac Efron
reveals the secret behind his famous hair style.
Courteney Cox
's 5-year-old daughter was traumatized after meeting Zac. Her daughter Coco was crippled by shyness as she stood before her musical hero - and ran into another room to escape Efron's beaming smile. Courteney joked, "I looked at Zac and I was like, he's hot. I was so attracted to him, but I ran into the room (to console Coco)."
Zac and
Vanessa Hudgens
won't be walking down the aisle just yet - both stars have denied reports they're soon to be wed. Representatives for both Efron and Hudgens maintain that while the couple is still together, reports of an imminent marriage ceremony are "not true".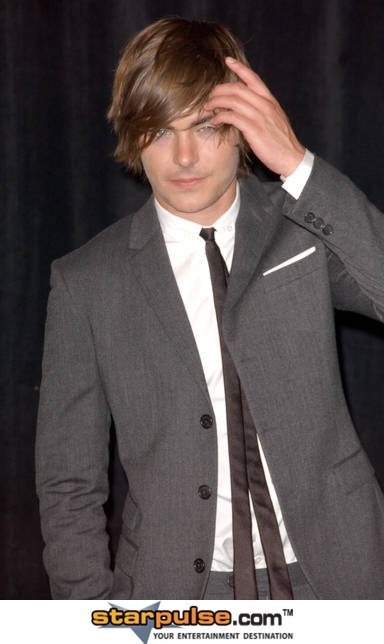 Image © PR Photos