Zac Efron & Michelle Rodriguez Spotted Kissing In Italy, Spark Romance Rumors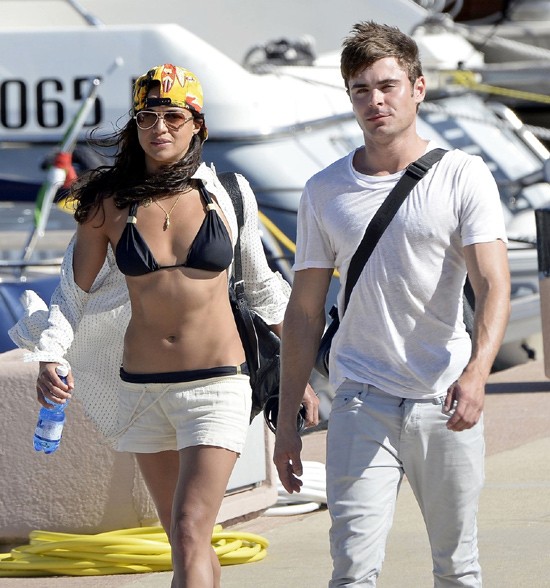 Actors Zac Efron and Michelle Rodriguez have been hanging out in Italy together and recently spotted locking lips over the weekend - not something friends ordinarily do.
The photos show Efron bending down to kiss Rodriguez while on board a yacht off the coast of Sardinia. The pair is also pictured leaning on each other while hanging out with a group of friends.
Efron and Rodriguez have been hanging out with wealthy Italian businessman Gianluca Vacchi since June. Last week Vacchi posted videos on Instagram of the group of them wearing swimsuits, doing handstands and dancing.
"Welcome to my friends... enjoy!" Vacchi said in one clip in which Rodriguez balances on her head and Efron sits by her side.
In another video, Vacchi, Efron and dancer Youssef Giga strutt their stuff on a table to Jason Derulo's "Wiggle."
Rodriguez has most recently been linked to British model Cara Delevingne.