Zac Efron Lost Over 10 Pounds On The 'Broken Jaw Diet'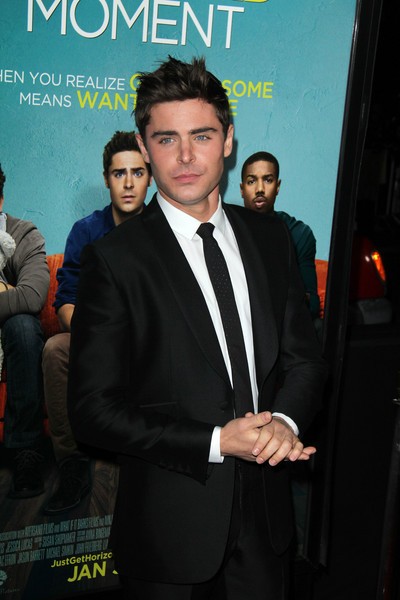 Zac Efron says his nasty accident last November resulted in some unwanted weight loss when he was forced to eat everything through a straw.
Efron was on Jimmy Kimmel Live to promote his upcoming film That Awkward Moment, out today, when he was asked to explain the incident that caused him to break his jaw. "I was running through my house and I slipped and fell and hit my face."
"How many times have I told you not to run through the house?" Kimmel joked. "Let me start over, because the story starts kind of cool," Zac replied. "I have a fountain in my house. That's kind of dope, right? So I was running through and slipped on water and hit my chin on the fountain in my house. It's not a big fountain, but it's a fountain in my house.
"Luckily my little brother was there… he was like, 'Are you okay?' I go, 'I dunno man, am I okay?' And he goes, '…no, you're not okay, we're going to the hospital.'"
Efron said his jaw was wired shut for six weeks. "I was drinking foods solidly for six weeks—only liquid foods. It sucked." After giving a shout-out to blender company Vita-Mix, Efron said, "I lost, like, 10 or 12 pounds."
"Wow, you should write a book about how to lose weight. First you get a fountain in your house," Kimmel joked.