Zac Efron Is Dapper In Berlin With Eggplant Colored Suit & Bandaged Hand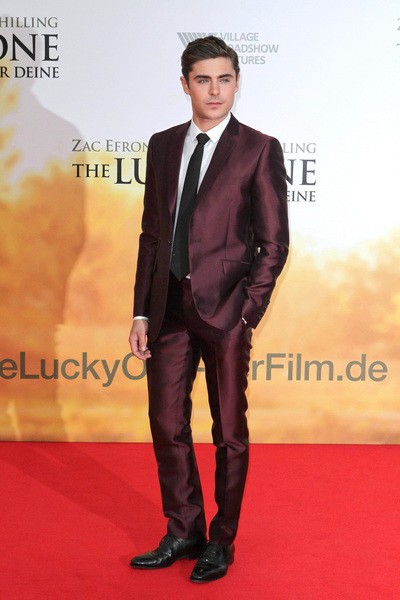 Zac Efron attended "The Lucky One" premiere in Berlin, Germany, yesterday rocking a colorful suit by George Clinton. Eschewing black, blue, or boring grey, the actor opted for a shade of purple that looked quite good on the red carpet.
He was still wearing a bandage on his left hand. At the U.K. premiere of the film on Monday he jokingly said the injury was caused when a fan bit him.
The film, based on Nicholas Sparks' novel, debuted at number two at the box office last weekend, taking in $22.8 million. The film centers on a marine overseas who comes across a discarded photo of a beautiful woman. Upon returning home to civilian life, the soldier tracks her down and tries to win her heart.
See more photos of Zac...