Zac Efron Goes Shirtless – Then Jumps Off A Cliff With Bear Grylls!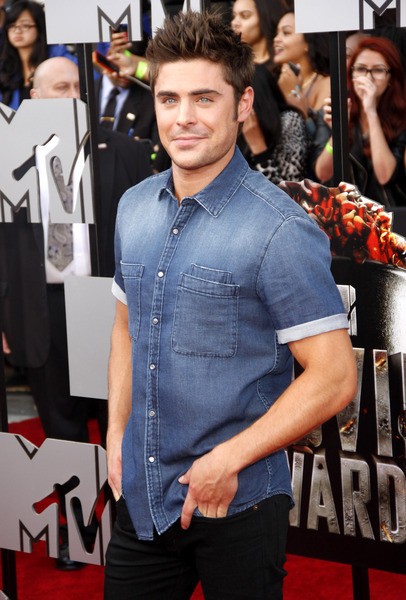 Zac Efron is a fan of all things Bear Grylls – so when the survivalist asked Efron to join him for the premiere of his new show Running Wild with Bear Grylls, the actor asked for "the biggest, baddest adventure." Sure looks like that's exactly what he received.
In a preview video for the NBC series, Efron and Grylls are looking down the face of a cliff in the Catskills Mountains for a scenario where they must get to the bottom. After taking off what clothes they can and placing them in backpacks to keep them dry, Grylls "commits" to the plan by tossing their packs over the cliff!
The two then strap into a rappel rope and begin the arduous process of making their way down the rock formation. Just when Efron seems to be enjoying himself, Grylls mentions the rope is a bit too short to reach all the way to the bottom. The video cuts off there, leaving us wanting for the July 28th premiere.
Grylls told People about recruiting Efron, "We reached out to him and he kindly said he was a fan of the show and that he was in 120 percent. He asked for the biggest, baddest adventure and it was an honor to oblige."
Other celebrities appearing on the show to test their survival skills include Ben Stiller and Channing Tatum. Running Wild with Bear Grylls will premiere on NBC July 28 at 8 p.m. ET.