Zac Efron Felt 'Awkward' Watching 'Lucky One' Sex Scenes With His Mom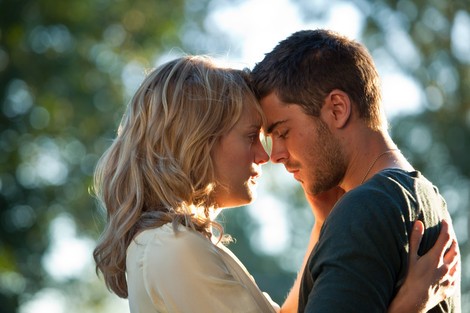 Zac Efron was left "squirming" in his seat after taking his mother to an advance screening of his new romantic drama The Lucky One, and even ducked out of the theatre when things got a little too steamy onscreen.
 
The actor admits he was left red faced as he watched his own love scenes with actress Taylor Schilling - as his mom Starla sat nearby.
 
Efron tells People.com, "We saw the film together and I was kind of squirming. Even though she was a couple of seats down from me, I tried to duck out during those (love) scenes because it was too embarrassing.
 
"Obviously I'm acting, but knowing that my mom and my family were watching is kind of awkward. There's really no way around it."
 
But Efron's mum brushed off the sexy scenes and was beaming with pride all the way through the film.
 
He says, "She was just laughing about it in a good way. She said, 'That's my boy!' I think she was proud of me at the end of it, even if it was weird for her to watch. My mum is my biggest supporter."