Yusuf Islam (Formerly Cat Stevens) Releases First Album In 28 Years, "An Other Cup"

Atlantic Records has announced the signing of
Yusuf Islam
, formerly known as
Cat Stevens
, via a pact for North America with the artist's Ya Records label. Ya/Atlantic will release Yusuf's first album of modern pop songs in 28 years this November, which will also mark the 40th anniversary of the release of the
first Cat Stevens record
.
"We are thrilled and honored to welcome Yusuf into the Atlantic family," said Atlantic Chairman/CEO Craig Kallman. "He is one of the greatest singers and songwriters in history, and one of the personal heroes of my youth. Yusuf's new songs are as moving and timeless as the classics that inspired a generation. His spiritual quest is one of the most extraordinary stories of our time - a life journey marked by courage, devotion, and transformation. We are all truly fortunate that Yusuf has chosen this moment to return to contemporary music, delivering a deeply heartfelt album that addresses peace, love, and the higher self."
Atlantic President Julie Greenwald noted: "Yusuf has made an amazing record that is sure to be embraced by his longtime fans and newcomers alike. Cat Stevens' songs have remained a vital part of our musical landscape for the past three decades, and his voice and his style are as unmistakable and vibrant as ever. It is a true privilege for each of us to be working with a legendary artist and an exceptional man who has created some of the best music of his brilliant career. I join Craig in thanking Yusuf for choosing Atlantic as his new label home."
Born and raised in London, Cat Stevens became a British pop star in the mid-1960s, while also writing hits for other artists, including "Here Comes My Baby" and "First Cut Is The Deepest." In 1968, his blossoming career was suddenly derailed when he contracted tuberculosis. He spent a year recovering from his illness, and when he returned to recording, it was with new introspection and sensitivity.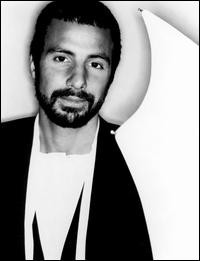 Stevens reemerged in 1970, and the following year he made his U.S. chart debut with the acclaimed "
Tea For The Tillerman
." Over the next seven years, he had seven top ten albums, including such classics as "
Teaser And The Firecat
," "
Catch Bull At Four
," and "
Buddah And The Chocolate Box
." Having reinvented his music, he wrote and performed such personal and reflective songs as "Wild World," "Father And Son," "Peace Train," "Moonshadow," "Morning Has Broken," "Oh Very Young," and many others. His music was also featured in the 1971 cult film classic,
Harold And Maude
. A global superstar, Stevens became one of the most important figures in the folk-rock movement of the decade.
In the midst of his multi-platinum career, Stevens nearly drowned in the Pacific Ocean off Malibu, and experienced a spiritual turning point. Shortly thereafter, his brother gave him a copy of the Qur'an, and he was inspired to remake his life. Converting to Islam, in 1978 he left the music world entirely, changed his name, and devoted his life to charitable and educational work.
Yusuf founded three Muslim schools in London, and his pioneering work resulted in a landmark decision by the British government to certify and support Islamic education throughout the country. His U.N. registered charity, Small Kindness, provides humanitarian relief to orphans and families in Bosnia, Kosovo, Iraq, and other regions. He is also one of the few individuals to finance women to attend university in Baghdad.
Yusuf has received a series of awards for his life's work, including the 2004 "Man for Peace," given by a committee of Nobel peace laureates. Most recently, he has been invited to join the Dalai Lama and a dozen Nobel peace laureates at the upcoming PeaceJam 10th Anniversary Youth Conference taking place in Denver in September. The goal of this historic event, which will be attended by 3,000 teenagers from 31 countries, is to inspire a new generation of peacemakers to transform their local communities, themselves, and the world.
The enduring music of Cat Stevens is actively sought out today, and his albums sell over 1.5 million copies a year. Just last year, he was the winner of ASCAP's Songwriter of the Year and Song of the Year Awards - for composing "First Cut is the Deepest," which has been covered by numerous artists, including
Rod Stewart
and, most recently,
Sheryl Crow
- whose version became a major radio hit in 2004.
The path that led to his first collection of new songs since 1978 represents one of the most remarkable tales of our time. To say that
An Other Cup
picks up exactly where he left off would be to ignore the life-changing significance of the spiritual quest that has taken him from youthful pop singer to arguably the best-known and most widely respected figure in British Muslim society today. And yet listen to the songs and there is so much that is familiar. His voice still has the same rich, warm patina, he has lost none of his ability to conjure a memorable melody and his songwriting articulates our profound needs and emotions more eloquently than ever.
Of his return to the pop music world, Yusuf says, "I feel right about making music and singing about life in this fragile world again. It is important for me to be able to help bridge the cultural gaps others are sometimes frightened to cross."