'Your Highness' Star Danny McBride To Be A Dad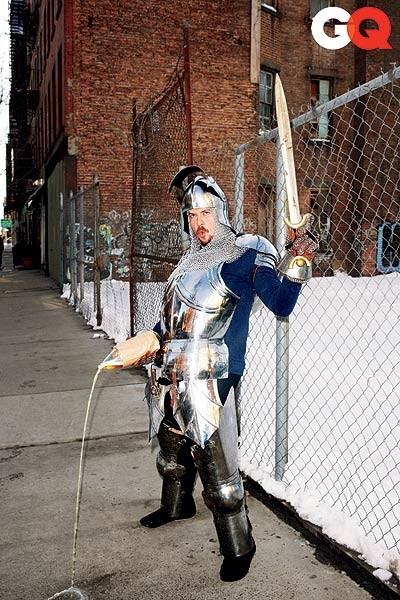 Actor Danny McBride is preparing to become a first-time dad.

The co-writer and star of upcoming medieval stoner comedy Your Highness and his wife Gia Ruiz are expecting a baby boy later this year!

McBride shared the good news with Conan O'Brien on his TBS show Wednesday night.

"I got married last October. I wasted zero time - three months later I knocked my wife up," he said. "I had never impregnated anyone before, so I didn't really realize what they teach you in health class is actually true - that's all it takes. It's amazing."

McBride recently spoke to GQ about the inspiration behind Your Highness.

"We love Monty Python and the Holy Grail, and how they approached not having the budget of a big movie. But David's whole idea [for Your Highness] was that the joke would be that it's not low-budget.

"We wanted to make it look as much like Harry Potter or Clash of the Titans as we possibly could."

Early reviews for the film are lukewarm at best, but McBride explains that the style of humor may not please everyone.

"If you don't like the Minotaur d*ck, you're not gonna like our movie, and we're okay with that," he says.

McBride also stars as Kenny Powers in hit HBO series Eastbound & Down.
Check out his full interview with GQ here!
Check out the trailer for Your Highness, which also stars Natalie Portman, Zooey Deschanel and James Franco: