Your 15 minutes Are Over! Go The #$%@ Away!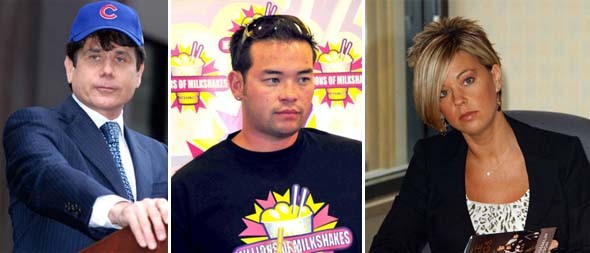 Their fame should be over, finito, finished, kaput - but apparently these celebs didn't get the memo. Check out the stars that have hijacked the spotlight and won't let go, even if America begs them to disappear.


Anyone and Everyone Involved in the Jon and Kate Saga

That includes you, Hailey Glassman. Apparently desperate to stay in the public eye, Kate Gosselin still shows up on "The View" and somehow snags the cover of People mag with a story on her new hairdo. If the most interesting thing about someone is that they went to the hairdresser, then there's definitely a problem.

But misery loves company, and Jon Gosselin is doing all he can to keep the cameras catching his every move too. Note to Jon, take a cue from your ex-wife and get a makeover - you too might make the cover of a major magazine!

All of Tiger Woods' Alleged Mistresses

Listen up, ladies! Many of you merry mistresses made bank off this scandal. The whole world has heard all the details of your time with Tiger, and some of it was T.M.I. even for the most jaded gossip consumer.

No more photo shoots in your skivvies. No more "exclusives" about Tiger's favorite brand of bubble bath. Take the money and run - run far, far away.

Rod Blagojevich

First, the ex Illinois gov's wife shows up on "I'm a Celebrity...Get me Out of Here!". That was bad enough. Now, all of America will be subjected to watching the ill-coifed politician ham it up on the upcoming season of "Celebrity Apprentice" on NBC. Blago, as far as invading the television screen, you're totally fired.

Tila Tequila

When it comes to Tequila, the U.S. has a hangover - and not the kind you can cure with some Gatorade and a nap. In just a few short months the starlet (is she even deserving of that moniker?) mourned the death of her fiancé on Twitter, filed a lawsuit against an NFL player claiming assault and battery, settled aforementioned lawsuit, alluded on Twitter that she may be preggers, suggested on Twitter that she may have had a miscarriage, tweeted that she was adopting a child from Russia...ok, you get the idea. Tequila also threatened to quit Twitter. Too bad when she didn't follow through on that one.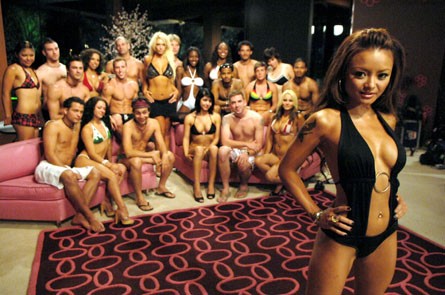 Image © PR Photos

Story by Judy Kurtz

Starpulse contributing writer