Young Hollywood: Ryan Ochoa from 'Pair of Kings' to Music Career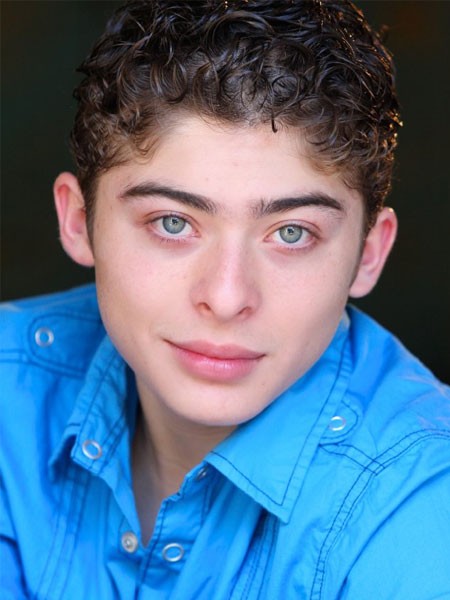 Disney's Pair of Kings is coming to an end this month, and it's a big occasion for Ryan Ochoa. After three years playing the role of Lanny on the hit Disney XD series, the teen actor is leaving the character behind - and moving into a new musical career.
"[The show] really established who I was, and I have to thank Disney for that," he said in a recent interview with BFTV. "Disney, they really help you out and they really focus on all of their talent. I had a blast on the show, and I really built a strong family on set with the cast and crew."
He's excited for the four-part story arc that culminates in the series' hour-long final episode. "They're the four wildest, craziest, and cool-looking episodes you've ever seen, not just on Disney but on TV in general," he continued.
As for what it felt like to say goodbye to Lanny, "It is sad," Ryan said. "At first I thought it was going to be hard. But after awhile, I'm like, 'Okay, I'm done with him. I have to find someone new.' That's an actor. They go through new characters all the time."
With Pair of Kings in the history books, Ryan's next role isn't from a script, but as a musical artist, and it unites him with his family. He and his brothers Raymond, Bobby and Rick have formed The Ochoa Boyz, writing, producing and choreographing their own pop music.
"I've always loved music. Me and my brothers, we listen to every genre of music," he explained, "and working with my brothers is the best - we live together and we get to make music together."
The Ochoa Boyz have already played the likes of Universal CityWalk and noted Los Angeles music venue The Mint, and they have their own Twitter (@OchoaBoyz) as well.
While music is his next venture, he emphasized that it doesn't mean you won't see him on screen again. "I've always been an entertainer, and really big into film and television," added Ryan, whose favorite shows include a number of Disney series and the classic Boy Meets World. "Acting has honestly been something that I've always enjoyed since I was really little."
"I still love acting," he continued, "but my goal is to combine them both. I want to hopefully be on another show, and then during hiatus fly out to other states and perform at a concert, then fly back to be on set on Monday."
He'd like to bring his brothers with him, too. "Me and my brothers' number one goal is to be on a show together," he said. "We talk about working together on a show, what it'd be like. We get along so well [and] we think it'd be really cool."
There's a busy future ahead for him, but with his humility and the support of his family, Ryan is set to achieve a whole new kind of success.
You can keep up with Ryan on Twitter (@RyanOchoa). The Pair of Kings four-part story arc kicks off Monday, February 4 and culminates with a climactic one-hour episode titled "Long Live the Kings – Parts 1 and 2" on Monday, February 18.
For more from Brittany Frederick, visit my official website and follow me on Twitter (@tvbrittanyf).
(c)2013 Brittany Frederick. Appears at Starpulse with permission. All rights reserved. No reproduction permitted.