Young Hollywood: Meet Austin Abrams and Kadan Rockett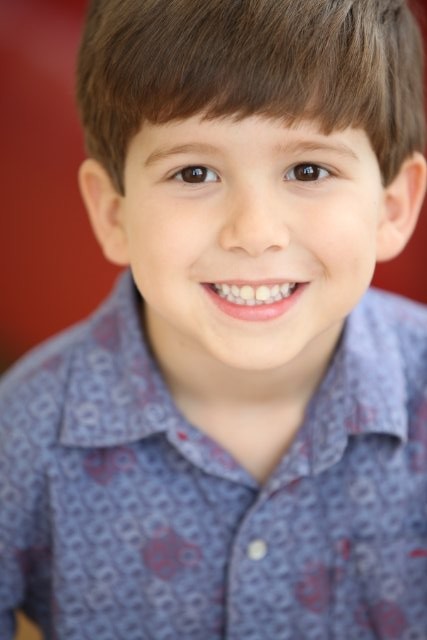 Another young actor to watch is Kadan Rockett, who made his stage debut at just a day old, and is about to be seen in the Dimension Films movie Dark Skies alongside Keri Russell (The Americans) and Josh Hamilton (J. Edgar).
"It's a supernatural thriller," explained Kadan. "It's mostly about this family that has two kids, and they're experiencing all this weird stuff that's happening to them. Some of the neighbors think it's the children, then they find out that it's something really scary and crazy." He plays the couple's son, Sam.
Kadan is best known for appearing on America's Got Talent as the "Mini Howie Mandel," alongside his sister Brooklyn, who played the "Mini Sharon Osbourne" on the hit NBC reality series. In addition to acting, Kadan can also perform magic and ventriloquism. Videos of those additional talents are available on YouTube here and here.
He credits his father, Bart Rockett - himself an entertainer with a variety of skills - for getting him interested in entertainment. (You can check out Bart's website here.) And it's not just a phase, as he says he sees himself "still doing acting when I'm a little older."
When he's not performing, Kadan said, "I just go home with my little sister and play around with her." But even then he's still kind of bitten by the entertainment bug: "I also love to direct her around, pretend I'm a director."
Dark Skies opens on February 22. You can also check out video of Kadan's appearance on America's Got Talent below, courtesy of YouTube.
For more from Brittany Frederick, visit my official website and follow me on Twitter (@tvbrittanyf).
(c)2013 Brittany Frederick. Appears at Starpulse with permission. All rights reserved. No reproduction permitted.