Young Hollywood: Meet Austin Abrams and Kadan Rockett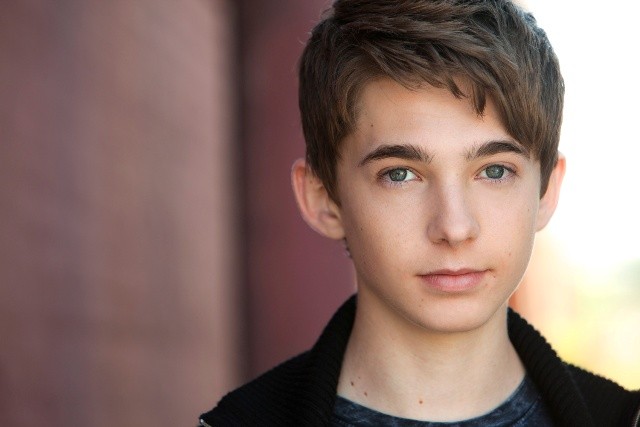 BFTV recently chatted with two young stars to watch in 2013: Austin Abrams, who made his Sundance Film Festival debut this year, and Kadan Rockett, best known as the "Mini Howie Mandel" on NBC's America's Got Talent.
Abrams charmed Sundance audiences in the film Toy's House, in which he appeared alongside a number of comic talents, including Alison Brie (Community), Mary Lynn Rajskub (24) and Megan Mullally (Will & Grace). The movie "is about three boys who decide to escape to a clearing in the woods, build a house, and live on their own," explained Austin. "I play Aaron, a friend of theirs that is invited to check out the house. I enjoyed the improvisation of it all, and how open the cast and director [were] to trying different things."
Asked how he came to the world of acting, "I would say I decided on acting as a career when I was about eight or so," he said. "I used to watch Nickelodeon a lot, and I told my mom that I wanted an agent so I could be on the channel. My mom was a big help in my pursuit of acting; she helped me find a way to get started. Also, an acting teacher at a summer camp helped me to get my first role, as Chip in Beauty and the Beast at a local theater."
Austin also appeared as the character of Pete in the recently released film Gangster Squad, which he called his favorite job to date because "it was a very enjoyable experience.  It was fun working on a period piece, and I learned so much from [director] Ruben Fleischer and Ryan Gosling."
He doesn't have specific plans for his future just yet, but knows that he wants to continue to get better at his craft. "Right now, I have been able to balance [his career] pretty well with the support of my family and teachers," said Austin, whose other interests include aikido and playing the guitar. "All I know is that moving forward, I wish to improve as an actor and attempt to discover new things, whatever they may be."