You Won't Believe Who Halle Berry's Girl Crush Is

Halle Berry is amazed with fellow Oscar winner Helen Mirren's physique.

She explained, "She's hot as hell. I don't remember where I was, but I was somewhere, and somebody brought me a picture of Helen Mirren in a bikini on the beach, and I was like, 'There's no way!' I studied it. I stared at it, flipped it over, upside down, looked through it. I was like, 'Hold it a minute - how is that possible?"
Helen currently stars in "The Tempest" opposite Russell Brand. Julie Taymor shakes up Shakespeare with her adaptation of "The Tempest," retrofitting the fantastical tale with a female lead, casting Academy Award-winning actress Mirren in what is usually the male role of Prospero.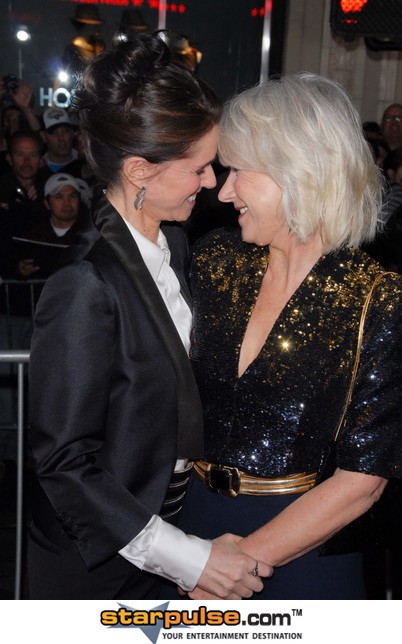 Click for more great Halle Berry pictures: