You Tube Funny Girl Taryn Southern Talks 'On My Face' With Starpulse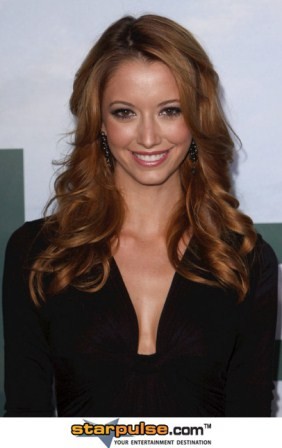 Twenty six year old Taryn Southern does it all. She sings, she acts and most importantly, she makes us laugh. Starpulse had a chance to catch up with the YouTube funny girl to talk about her new album, her popular videos and what is up next for her.
Starpulse: What is the process you go through when making these YouTube videos- do you have your own crew?
Taryn: Yeah, I wish I had a team- that would be amazing. There is a certain amount of collaboration among the community and all the "YouTubers" have their own channels. We all have a certain number of videos that we allocate to put out each month once we commit to do it and as a result it is a pretty individual process. So, you write it yourself then assemble your crew depending on the need for each video and for me, I got really lucky and found a guy who shoots and edits most of my bigger videos, which is fantastic. But for my smaller videos, I will shoot them and edit them myself.
Starpulse: How did 'Hot for Hill' come about and were you surprised it became so popular?
Taryn: That was my first video that I put out about six years ago. I was not expecting it to become so popular because that was when YouTube just started and no one really knew much about it or how things went viral so I just put it up and got lucky. Now I feel like people have figured out the system a little better and have a handle on what works. So that was really surprising.
Starpulse: What was it like being on American Idol?
Taryn: That was the first thing I did in entertainment, like ten years ago. I was going back and forth to LA and I just didn't have the nerves for it- being on the big stage on national TV. I wasn't good at handling the pressure so coming back into LA again this time; I wasn't planning on pursuing singing, just acting. I realized that through comedy I was able to do that without necessarily having the judgment of trying to be a real singer. In the process though, I have rediscovered my love for singing and I am actually writing some serious stuff too but I did release my comedy album last year, so that was a big weight lifted off my shoulders. And as a result I have been performing on stages again, which I thought I never would.
Starpulse: Tell me about your album, 'On My Face.'
Taryn: My YouTube fans chose that title because at the end of all of my YouTube videos I always say, 'click here on my face!' So they picked up on that and that became the title of my album.
Starpulse: Who are your comedic influences?
Taryn: I am obsessed with Kristen Wiig and Lena Dunham and they are two very different female comedians but I love both of them. Kristen because she is so silly and ridiculous and not afraid to do anything and Lena because is so real and interesting and takes risks. I also really like Emma Stone and Melissa McCarthy is amazing and I also really like Whitney Cummings- her stand up is unreal.
Starpulse: Do you have any advice for anyone looking to break into the business?
Taryn: The best thing you can do is just make it and put it online. That is the only opportunity you have for reaching a large audience. I would love to give the old school advice of getting training and going to auditions, that's one way, but I think you go into this room and you put in all this hard work but then you don't get the job and no one sees it and it doesn't really add much value to you. As a performer you can make it and put it online and it will live there forever and if it is interesting and unique and you speak to a certain audience then you can build a career off of it. Even if I have a TV show, I will continue to do my YouTube videos- I just love it and am so invested in it!
Starpulse: What's up next for you?
Taryn: Right now I am really focused on growing my YouTube channel and going out for pilot season. Now that I am done with my comedy album, I am working on a serious EP with six songs, which will probably be out this summer. I am also developing a show right now based on the character I play on my YouTube channel, which is based on me, so I am really excited about that.
Make sure to check out Taryn's YouTube channel, http://www.youtube.com/user/TarynSouthern and follow her on Twitter @TarynSouthern.