'You Again' Starlet Odette Yustman - Hot Or Not?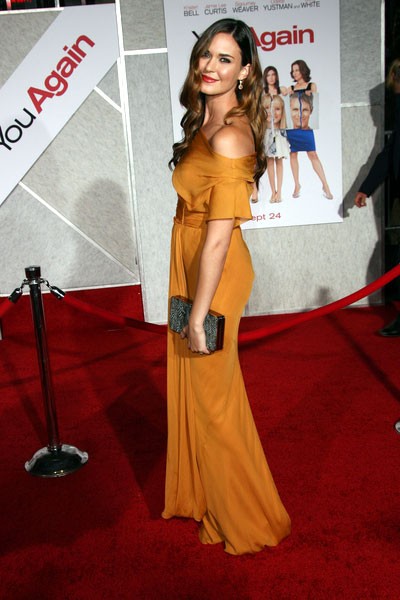 Odette Yustman showed up to the Los Angeles premiere of "You Again" wearing a long yellow-orange gown. We think this up and comer looks sexy. What do you think?
Not sure who she is? She starred in "Transformers," "Walk Hard: The Dewey Cox Story," "The Unborn" and "Cloverfield."
The actress is also engaged to "Brothers & Sisters" star Dave Annable.
Check out more photos of Odette here!