Yoko Ono's Heartfelt Tribute To John Lennon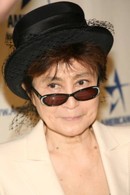 Yoko Ono has paid a touching tribute to her late husband John Lennon on the 30th anniversary of his death, recalling the happy times she shared with the Beatles legend before he was killed.

The Imagine hit-maker passed away 30 years ago on December 8th, 1980 after he was gunned down outside his New York apartment in The Dakota building by deranged fan Mark Chapman. Ono has marked the date by remembering her happiest moments with the singer - sipping Lennon's favorite tea and laughing like teenagers together.

In a post on her Imagine Peace website, she writes, "John and I are in our Dakota kitchen in the middle of the night... 'Yoko, Yoko, you're supposed to first put the tea bags in, and then the hot water.' John took the role of the teamaker, for being English. So I gave up doing it. It was nice to be up in the middle of the night, when there's no sound in the house, and sip the tea John would make.

"One night, however, John came up with 'I was talking to Aunt Mimi this afternoon and she says you are supposed to put the hot water in first. Then the tea bag. I could swear she taught me to put the tea bag in first, but...' 'So all this time, we were doing it wrong?' 'Yeah...' We both cracked up. That was in 1980. Neither of us knew that it was to be the last year of our life together. On this day, the day he was assassinated for being a truth seeker and a communicator, what I remember is the night we both cracked up drinking tea."

"They say teenagers laugh with a drop of a hat. But nowadays I see many teenagers angry and sad at each other. John and I were hardly teenagers. But my memory of us is that we were a couple who laughed."
WATCH: Howard Cosell announces Lennon's death during Monday Night Football:

Check out this really interesting set of videos that our friends over at PopEater put together (including the above Monday Night Football announcement from the late Howard Cosell. If you were alive then you probably remember some of these - chilling and hard to think it was 30 years ago already. -ed.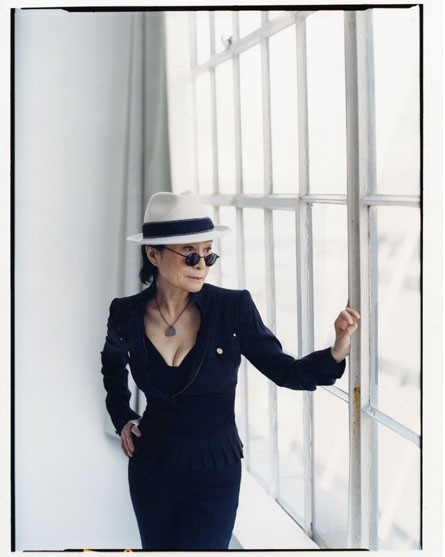 Click Here For More Yoko Ono Pictures