Yoda Named Best Movie Puppet Of All Time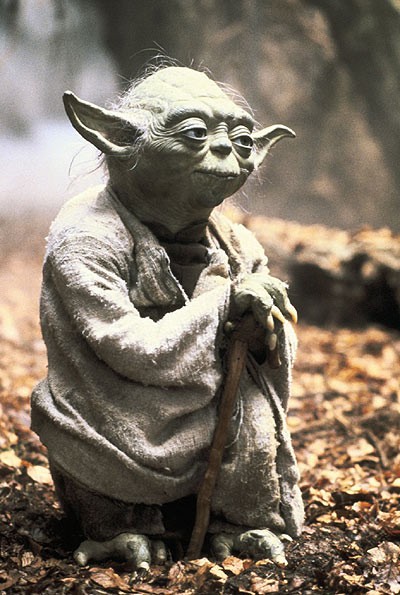 Star Wars' Yoda has been voted the best screen puppet of all time.

The beloved Jedi Master saw off competition from other characters including Kermit The Frog and Zippy in a poll by U.K. movie library LoveFilm - held to mark the release of The Beaver, in which Mel Gibson communicates through a hand puppet.

The Kim Jong Il marionette from Trey Parker and Matt Stone's 2004 comedy Team America: World Police was runner-up, while lovable muppet Kermit came third.

Zippy from classic British TV show Rainbow - voiced by the late Roy Skelton - was in fourth place, while Sesame Street's Elmo was also a favorite.
 
LoveFilm editor Helen Cowley says, "It is clear we have a love of puppets whether on the small or big screen and it seems our favorites will never get old."