'X-Men Days Of Future Past' - First Trailer Released (Watch It!)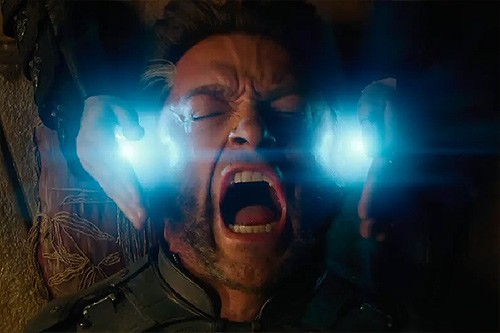 The first full-length trailer for next spring's X-Men: Days of Future Past was relesed on Tuesday, and the new clip gives quick glimpses of some new characters and confirms what the title suggests: time travel.

The film brings the cast of the first three X-Men films together with that of 2011 prequel X-Men: First Class and "the overall tone is a bit darker than previous films, particularly because of the stakes," according to director Bryan Singer, who answered fan questions during a fan chat on Twitter Monday.

The story finds Professor Xavier (Patrick Stewart) sending Wolverine (Hugh Jackman, playing the character for the seventh time on the big screen) into the past to convince himself (James McAvoy) that he and rival Magneto (Michael Fassbender) need to end their bitter feud before the events of X-Men: The Last Stand happen, or it will set off a series of events that could mean the end of all mutants. Got all that?

Future Magneto (Ian McKellen) realizes the threat and joins forces with Xavier to put a stop to new villain Bolivar Trask (Peter Dinklage) in order to stop his genocidal "Sentinels".

Numerous major characters from all the past X-Men films will show up in the film, including Storm (Halle Berry), Mystique (Jennifer Lawrence), Beast (Nicolas Hoult), Rogue (Anna Paquin), Iceman (Shawn Ashmore) and Azazel (Jason Flemyng).

New mutants include Kitty Pryde, aka Shadowcat, (Ellen Page), Warpath (Booboo Stewart), Bishop (Omar Sy) and Quicksilver (Evan Peters).

Singer tweeted the announcement for the release of the trailer, saying that it's "primarily a character piece, as most of our VFX (visual effects) are not yet finished."

"X-Men Days Of Future Past" opens May 23, 2014. Check out the trailer below...