'X Factor' Judges Britney Spears & Demi Lovato Celebrate Premiere, Leave Their Mark On Cement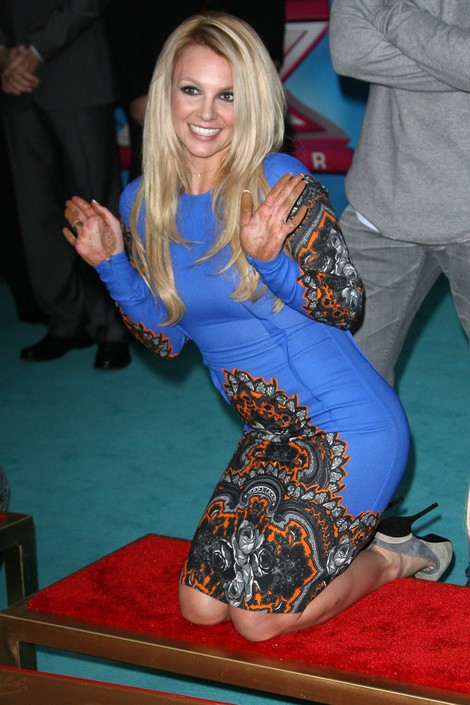 Britney Spears, Demi Lovato, L.A. Reid and Simon Cowell made their mark in Hollywood on Tuesday. "The X Factor" judges left their handprints in cement outside Grauman's Chinese Theatre.
The team celebrated season two of the singing competition, which debuts on FOX tonight at 8 p.m. eastern.
Lovato posted a photo of the group on twitter, writing, "Surreal..." Spears tweeted,  "I'm here!!! Just walked the blue carpet for The X Factor Party - so exciting!"
Meanwhile, a host for the program hasn't been finalized, though rumors persist that reality star Khloe Kardashian will fill the slot.
Check out more photos from the handprint ceremony...