Wyclef Jean Posts Half-Naked Birthday Photo On Twitter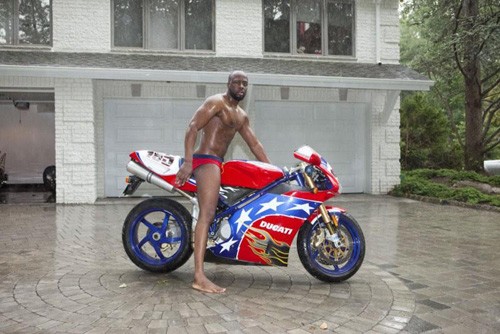 Wyclef Jean celebrated his birthday on Wednesday by tweeting a photo of himself posing on his red, white and blue Ducati motorcycle wearing nothing but briefs.
He wrote, "TODAY I AM 43 YEARS OLD! I look And feel 26! U cant keep à good Man down! Keep à smile when they want you to frown!"
We have to admit the middle aged singer looks pretty good.
He's not the only star who is proud to show off his sexy physique. Kim Kardashian and LeAnn Rimes often post bikini pics to their million of Twitter followers.