WWE Wrestler Darren Young Comes Out & John Cena Says Is 'Proud Of Him'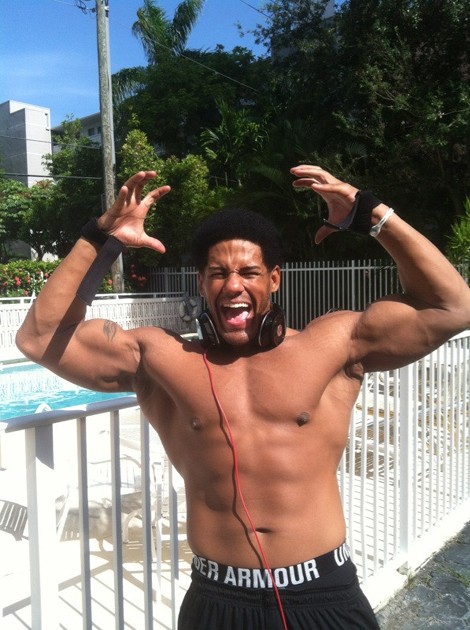 World Wrestling Entertainment superstar Darren Young stunned fans on Wednesday after he confessed during an interview with TMZ.com that he was gay.
A cameraman ran into Young at a Los Angeles airport and asked the sportsman if a gay wrestler could be successful in the WWE. Young responded, "Absolutely. Look at me, you know. I'm a WWE superstar, and to be honest with you, I'll tell you right now, I'm gay. And I'm happy. Very happy."

Young went on to say that he's comfortable with himself and wants people to understand that a person's sexual preference shouldn't matter.

The WWE issued a statement saying, "WWE is proud of Darren Young for being open about his sexuality, and we will continue to support him as a WWE superstar."
Fellow WWE superstar John Cena says he's happy for Young. "I know Darren personally, he's a great guy. That's a very bold move for him and congratulations for him for actually doing it, good for him."
 
He added, "It doesn't affect his work, he's a wonderful worker in the ring... It's all about being professional; Darren Young is a consummate professional. I'm actually proud of him... Kudos to him for being, I believe, the first (openly gay wrestler)...
 
"For us, it's entertainment and if you're entertaining, you shouldn't be judged by race, creed, color or sexuality, as long as you're entertaining, that's the most important thing."
Young posted on Twitter on Thursday afternoon: "Never b bullied n2 silence. Never allow yourself 2 be made a victim. Accept no ones definition of your life; DEFINE YOURSELF - Harvey Fierstein"