Wu-Tang Clan Reunites On 'The Daily Show'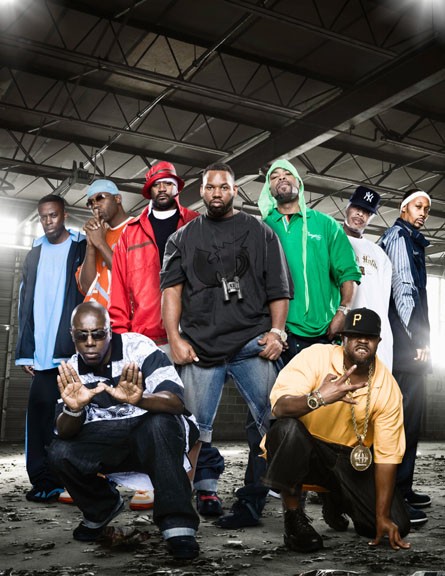 All nine members of The Wu-Tang Clan (and a shirt commemorating the deceased Ol' Dirty Bastard) reunited for a rare television appearance last night on The Daily Show.
To promote their upcoming album A Better Tomorrow and their 20th anniversary, Method Man, Inspectah Deck, Ghostface Killah, GZA, and RZA rapped along with the rest of the group members for the song Ron O'Neal, which was released that night on iTunes as the album's first single.
Even Raekwon was there, despite having no verses in the tune and openly explaining his issues with the group's direction on the upcoming album. He revealed on the show during the interview portion with the group and host Jon Stewart, "I think it's important as an athlete of music to make sure that you've got your business together, make sure you feel happy in whatever you want to do."
The rappers then closed out the show with their legendary 1997 track Triumph.