'Wreck-It Ralph' Wrecks The Competition At The Weekend Box Office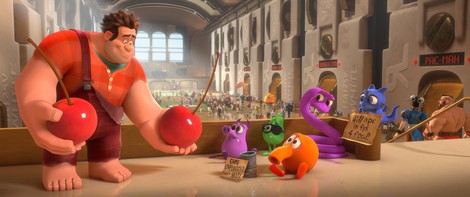 "Wreck-It Ralph" grossed $49.1 million at the weekend box office, earning almost twice as much as Denzel Washington's "Flight" ($25 million). "Ralph" was Disney's highest-grossing opening weekend ever for an animated movie.
In the film, a video game character attempts to get rid of his bad guy image by escaping into a popular first-person shooter, but he inadvertently wreaks havoc by freeing a villain who can only be contained with the help of a most unlikely ally.
Ben Affleck's Iranian hostage crisis drama "Argo" fell from first to third place with a $10.2 million.